Are You Paying Too Much for Car Insurance? Here's How to Fix it
Posted on March 01,2023
Car insurance is a critical part of owning a vehicle, protecting one financially in the event of accidents, theft or other incidents. But with so many insurance providers and policy options available, it can be challenging to know if one is getting the optimum deal. Are you overpaying for your car insurance without even realising it? The answer may be surprising.
We at Shriram General Insurance are here to help you assess the car insurance policy and determine if you are getting the actual value for your money. In this blog post, we'll explore the various factors that impact your car insurance premium, ranging from the driving record to the type of car, to help you avoid paying too much for car insurance. Don't miss out on the opportunity to take control of your insurance costs and make informed decisions about the coverage. Read on to learn more.
Factors that Determine your Car Insurance Cost
It's important to be aware of the different elements that contribute to car insurance costs to ensure one is not overpaying for the coverage. This will help one make informed decisions about their policy and take steps to potentially lower their rates if one finds that they are indeed paying too much for four-wheeler insurance. Some of the factors that may impact your car insurance premiums include:
Insured Declared Value (IDV):
The insured declared value, or IDV, represents the current market value of your car. This value is generally fixed by the insurance company after depreciation has been deducted from the estimated present value of the car. In the course of time, the IDV of the car decreases due to depreciation. It is important to note that car insurance premiums increase with an increase in the car's IDV.
An individual's driving history plays a major role in determining your insurance premium. A clean driving record with no violations or accidents will usually result in lower insurance premiums, while a history of traffic offences or accidents can make it difficult to find an insurer willing to cover you and may result in higher rates.
The number and severity of past insurance claim one has made also impact the premium amount. If the claims history shows frequent or costly payouts, one may be considered a higher risk by insurers and be quoted higher rates.
Where an individual lives can also affect car insurance costs. Insurance companies use a variety of location-specific factors such as accident rates, theft rates, weather patterns and population demographics to determine the insurance premium for specific areas. Living in an area with low insurance claims can result in lower quotes.
The safety and reliability of the car can also affect one's insurance rates. High-performance vehicles with poor safety records or cars prone to theft may result in higher premiums.
The type of policy you choose and the drivers listed on it can also impact the premium rates. Policies with more coverage typically cost more but can provide greater financial protection in the event of an accident.
The amount one pays in deductibles or the out-of-pocket amount that needs to be paid after an accident also affects one's insurance premiums. Choosing a higher deductible can result in lower insurance premiums, but it also means one will have to pay more in the event of an accident.
Installing of Anti-Theft Devices
In the case of an anti-theft system or car lock installed on your car, you may be able to save on the overall car insurance premium. Anti-theft devices like car alarms and other anti-theft devices alert their owners when thefts are attempted. Additionally, these safety features can help you save money on your car insurance.
Taking the time to understand the various factors that influence car insurance premium can have a big impact on the cost of coverage. By considering these factors and regularly reviewing the insurance policy, one can make informed decisions about their coverage and ensure they are not overpaying for their car insurance. In other words, you can be proactive about avoiding the burden of paying too much for insurance.
Also Read: How much does Commercial Car Insurance Policy Cost?
Effective Strategies to Save on your Car Insurance Premium
The best way to find a good deal on car insurance is to compare quotes from multiple insurers. One can use online insurance comparison tools or contact insurers directly to get quotes. Shriram Car Insurance offers various car insurance coverages and extensive add-on covers for all-encompassing vehicle protection online.
Ensure that your insurance coverage meets your needs. A policy with more coverage than is required may cost you more money. In contrast, if one has inadequate coverage, they may end up paying more out of pocket in case of an accident.
Take Advantage of No Claim Bonus:
Many insurance companies provide bonuses for not filing claims during the policy period. Depending on how long an insurer stays without filing an insurance claim, they may be able to save 20% to 50% on your insurance premiums.
Re-evaluate the Policy Every Year:
The cost of car insurance can change over time, so it's a good idea to re-evaluate the policy each year. This way, you can make sure you're not paying too much for car insurance and make any necessary changes to the coverage.
Optimise Coverage for your Vehicle:
Saving on one's car insurance costs can be achieved by making smart choices with the coverage, taking advantage of No Claim Bonus, renewing on time and comparing quotes online. This will ensure one gets the optimum value for their money and helps avoid overpaying for car insurance.
Conclusion
Determining whether you are paying too much for car insurance can be a tricky task. However, by understanding the coverage that is needed, the amount you are paying and the industry rates, one can ensure that they are paying the right amount for the policy. If you find that you are paying too much, the solution is simple: it's time to shop around.
Don't hesitate to take control of the insurance premium costs and make sure you're getting the highest value for the money. Visit the Shriram General Insurance website today and start saving on your car insurance in a matter of minutes.
Key Highlights
It's important to be aware of the different elements that contribute to car insurance costs to ensure one is not overpaying for the coverage.
Your car's IDV plays a major role in determining your insurance premium rates.
One way to find a good deal on car insurance is to compare quotes on different insurance policies.
The cost of car insurance can change over time, so it's a good idea to re-evaluate the policy each year.
Frequently Asked Questions
1. How do I know if my car insurance provides full coverage?
To determine if your car insurance is comprehensive or full coverage, you will need to review the specific policies and coverage limits you have in place. Full coverage typically includes liability, collision and comprehensive coverage. One can contact the insurance provider to review the details of the car insurance policy or take a look at the policy documents online.
2. How do I find my car insurance details?
There are three ways to check the details or status of your car insurance policy online:
Insurance Information Bureau (IIB) portal
Vehicle All India Information Network (VAHAN) website
Visit the website of the insurance company from which you purchased the policy
3. How do I check my No Claim Bonus (NCB) online?
The No Claim Bonus (NCB) is provided by insurance providers to policy holders who have not made any claims on their insurance policy. To check the NCB status, one can contact your insurance provider or log into your insurance policy account on the provider's website. Some insurance providers also provide NCB certificates that are easily accessible online.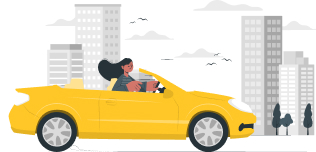 Make your ride reliable, Insure it now! with Shriram General Insurance
Insure Now
You may be interested in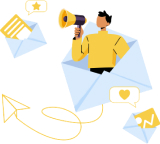 Love our blog posts?
Subscribe to get updates directly to your e-mail inbox
Recent Posts
Categories
Car Insurance
Two Wheeler Insurance
Motor Insurance
Personal Accident Insurance
Commercial Vehicle Insurance
Travel Insurance
Home Insurance