A Quick Guide to Know How Car Insurance Differs Across Countries
A car insurance policy provides coverage for various damages to your car, such as repairing a windshield or paying for a mechanical breakdown after an accident. An insurance policy will cover major damage repair costs in case of any mishaps. Shriram Comprehensive Car Insurance policy ensure one's car stays protected from liabilities and give them peace of mind while driving.
Purchasing a four-wheeler insurance is very important all over the world. However, the provisions of four-wheeler insurance differ from one country to another. This blog post talks about how car insurance differs between countries.
Does Every Country have Car Insurance?
In different countries, there are various provisions for vehicle insurance. In some countries, following country-wide four-wheeler insurance rules and getting coverage is mandatory, while in some countries, it is not.
Let's look at some of the features of four-wheeler insurance policies in different countries and how it differs from countries.
Canada
Canada requires Third-Party liability insurance for people who want to drive. The insurance cover must include medical expenses, recovery from injury and compensation for property damage that might be caused to another third-party. Accident benefits coverage is also very important in Canada as it is mandatory in nearly all states.
China
In China, car insurance covers are linked with the car rather than the car owner. The insurance policy covers demise, injuries and property damage for the affected party on behalf of the at-fault driver. Chinese residents also take other insurance covers like driver and Third-Party liability insurance.
Japan
In Japan, the government has made liability insurance covers mandatory for drivers. Car drivers take liability insurance coverage to pay for any damage they might cause to a third-party in a car accident. Moreover, the vehicle safety checks before Japanese vehicle insurance is strict, with 60-point safety checks run on every car.
This protects the driver and any other party by avoiding frequent accidents. The inspection is repeated every two years before four-wheeler insurance and liability cover renewal.
UK
In the UK, it is important to have third-party liability insurance to drive a car legally. One should also add accident cover to protect the car and the owner from damage and injury. UK four-wheeler insurance is valid in different countries, especially in the countries of the European Union, Iceland, Bosnia and Switzerland. When taking a cover, check if the company also provides cover for theft or any mishap abroad when one takes it to a foreign land. In some countries, one must show a UK green card to make a four-wheeler insurance valid.
India
In India, there are many types of car insurance covers. The basic coverage that the driver has to get on Indian roads is Third-Party liability cover.
The driver can also opt for a comprehensive insurance plan that protects the car and the driver on many fronts. Shriram Comprehensive Insurance policy protects the car against third-party liability, damage to the vehicle and self-injuries. The plan also protects the car from the brunt of natural disasters and a range of mishaps that are not road accidents. The Standalone Own Damage insurance cover is also necessary to protect the car from damage and theft on Indian roads.
Why is Car Insurance Important in India?
Car insurance is mandatory by law in India. All car owners must have at least a Third-party liability insurance policy, which covers the car owner's legal liability for any damage, injury or death caused to a third-party in an accident involving the insured vehicle.
Car accidents might result in significant financial losses for the parties involved. It can provide financial protection and cover the cost of repairs or replacement of the insured vehicle and any third-party damages or injuries.
Lastly, four-wheeler insurance can also provide additional benefits such as Roadside Assistance, Zero Depreciation and Motor Protection Cover for enhanced protection.
Also Read: Is Car Insurance Mandatory in India?
Insuring Cars from Different Countries in India
Anyone can insure their car in India no matter where they purchased it, but it should have a vehicle registration according to Indian transport authority rules. The car must be changed to an Indian number plate so that Indian insurance companies can insure it. There is nothing called imported four-wheeler insurance in India. However, imported cars or cars bought from foreign companies can be difficult to maintain and repair because they might have car parts that are not common for Indian cars. Therefore, the cost of insuring a car purchased outside of India is higher than that of an Indian car that is tailor-made for Indian roads.
The right way to insure a car in India is to choose a comprehensive insurance plan that covers third-party liability and own damage.
In India, getting car insurance involves the following procedure:
Determine the type of insurance you need: There are three types of car insurance coverages in India - third-party liability, comprehensive and own damage coverages. Third-Party liability insurance is mandatory by law, while comprehensive insurance offers additional coverage for damages to your vehicle, personal accident cover and more.
Research and Compare: Several insurance companies in India offer car insurance. Research and compare policies, premiums and add-on covers to choose the best one for your needs.
Get a quote: You can get an insurance quote online by providing details about your vehicle, such as the make and model, age and registration details.
Fill out the application form: After choosing an insurance policy, fill out the form with your details, vehicle information and contact details.
Submit necessary documents: You must submit a copy of your vehicle registration certificate, driving license and identity proof.
Pay the premium: One can pay the premium online using a credit card, debit card, net banking or other payment methods.
Receive the policy documents: Once the payment is processed, you will receive the policy documents via email. One can also download the insurance policy from the website or through MYSGI App. Keep these documents safe as they contain important information such as the policy number, coverage details and insurance company's contact information.
It's important to note that it's mandatory to have a valid four-wheeler insurance policy while driving on Indian roads and driving without insurance can result in fines and legal consequences.
In a Nutshell
Car insurance is necessary to protect vehicles and safeguard yourselves. If someone migrates from any country to India, they have to follow certain procedures to get car insurance. You can check the Shriram Car Insurance website to find a perfect insurance plan for your car. Our customer care executives can help you with the application process.
Key Highlights
Four-wheeler insurance coverage, especially liability insurance, is mandatory in many of the world's major countries.
How four-wheeler differs among countries depends on each country's legal provisions and government policies.
The most suitable insurance policy for Indian car owners is the comprehensive insurance plan.
FAQs
How does car insurance differ among countries across the world?
There are different car insurance policies and claim rules worldwide
What documents do I need to submit to buy car insurance coverage in India?
The documents required to get car insurance coverage in India are:
PAN card/Aadhaar card/passport
Address proof
Copy of driving license
Registration number of the car
Copy of registration certificate or car's RC
Pollution test certificate
Is any foreign country's insurance coverage valid on Indian roads?
Any foreign insurance policies are not valid on Indian roads; you will have to get an Indian insurance policy to stay covered in the country.
You may be interested in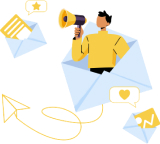 Love our blog posts?
Subscribe to get updates directly to your e-mail inbox
Popular Posts
Related Posts