Things to Keep in Mind when Filing a Bike Insurance Claim
Initiating a bike insurance claim is a vital step in securing financial compensation for accidental damage to your motorcycle. When confronted with unforeseen events such as accidents and thefts, it is essential to be well-informed about the correct procedures and to steer clear of common mistakes during the bike insurance claims process. As someone holding a bike insurance policy, having a grasp of these critical aspects can guarantee a seamless and anxiety-free resolution of your claim. Here are a few key points to bear in mind when filing a bike insurance claim.
What is a Bike Insurance Claim?
A bike insurance claim is a formal request submitted to an insurance provider seeking coverage for costs incurred due to accidental damages to the insured vehicle caused by accidents or thefts. To initiate the claim procedure, quickly inform the insurance provider about the incident.
Things to Know When Filing Bike Insurance Claim
To file an insurance claim, you have to ensure you follow the right procedure and have all the necessary documents ready for a smooth and quick process. Here are some tips to submit claims against your two-wheeler insurance.
Immediate Notification to the Insurer
The moment you encounter an accident or theft involving your two-wheeler, the first step is to notify the insurance provider. Early notification is critical as it initiates the claim registration process and enables you to follow up for a speedy settlement.
Document Everything Accurately
Accurate documentation is important when filing a bike insurance claim. Gather all essential evidence related to the incident, including photos or videos of the damage, accident location, and any injuries sustained. Provide complete details to the authorities and the insurer, ensuring no critical information is omitted.
Proactive Claim Initiation
Being proactive during the claim process is essential. Initiate the claim quickly and avoid any significant delays, especially if the insurer has set a specific deadline for claim submission. By submitting all required paperwork in time, you can ensure a smooth experience and speed up the claim settlement process. It is important to note that insurance benefits cannot be availed once the policy period has expired.
Verify Coverage and Avoid Exclusions
To avoid claim rejections, policyholders should carefully review their bike accident insurance claim coverage and understand what damages are covered under the policy. Certain insurance plans may have exclusions that prevent them from covering specific damages. Therefore, it's essential to be aware of these exclusions to avoid any misunderstanding during the claim process. Ensure all relevant evidence and documents are complete when submitting the claim to prevent potential claim rejections due to missing paperwork.
How to Claim Bike Insurance
When it comes to claiming bike insurance, follow the bike insurance claim rules to ensure a simple and efficient process.
Step 1: Contact Your Insurance Provider and File a Claim
As soon as you encounter an accident or theft involving your bike, reach out to the insurance provider to initiate the claim process. Provide all necessary information and documentation, including the incident location, your bike's registration number, and personal details. You can easily file a claim by contacting the insurer through their toll-free number or online platforms.
Step 2: Bike Survey
After filing the claim, the insurance provider will send a surveyor to assess the condition of your bike. The surveyor will thoroughly inspect the damage and calculate the extent of repairs required before moving further.
Step 3: Repair and Reimbursement
If you opt for a cashless claim, you can take your two-wheeler to any of the insurance provider's network garages for repairs. The advantage of a cashless claim is that you won't have to make any advance payments, and the insurer will directly settle the repair bills with the garage except for deductibles and excess that you have to pay.
If you choose a reimbursement claim, you can have your bike repaired at a garage of your preference and pay for the repairs out of your pocket. To complete the reimbursement claim, submit all invoices and payment receipts of the repair expenses to the insurance provider. The insurer will then process your reimbursement request after considering any applicable depreciation and deductibles. By following these simple steps and providing accurate information, you can avoid any unnecessary delays and smoothly navigate the bike insurance claim process.
Essential Documents for Bike Insurance Claim
The following documents are needed to submit a bike insurance claim:
Registration certificate
Driving license
Insurance copy (optional)
Claim form duly filled and signed
Estimate, bills, payment receipt and discharge voucher
Signature ID proof insured
Customer's bank details with a cancelled cheque for claim payment through (NEFT)
FIR (if filed or required)
Others (if required by the claim team correlating with the vehicle type and severity of the accident)
Invoice and payments receipts in case of reimbursement claims.
Reasons for the Rejection of Claims
Understanding potential reasons for bike insurance claim rejection can help you avoid common mistakes during the claim process. Some common causes for claim denial include:
Incorrect interpretation of facts or misrepresentation
Inadequate or false information on the claim form
Failure to report the accident within the recommended timeframe to the insurer
Driving without a valid license
Driving under the influence of intoxicants
If the bike insurance policy is expired
Conclusion
If you keep the proper records and proof of bike accident or theft, the claim settlement process is simple. Now with all the required documentation, two-wheeler accident insurance claim procedure can be done easily online.
FAQs
What happens after I file my bike insurance claim?
The insurer will assign a qualified surveyor to assess the extent of loss or damage to your two-wheeler.
What happens if I don't submit any bike insurance claim during the policy period?
If there have been no claims filed over the whole term of the policy, the policyholder will be qualified for a no-claim bonus (NCB) discount on the comprehensive or own-damage premium during the renewal process.
How does a cashless bike insurance claim work?
If you bring the damaged bike to one of the insurance provider's network garages and submit an insurance claim, the garage will send the repair invoice directly to your insurer. Then, the claim is processed by your insurance company and settled as per the terms of your plan.
How to know about the claim confirmation?
After you submit the bike insurance claim, the Insurance provider will intimate you through text message on your registered mobile number. The message will also provide information about the assigned surveyor who will conduct the assessment.
How long will it take for the bike insurance claim process to be resolved?
The bike insurance claim process times differ based on various procedures and processes.
You may be interested in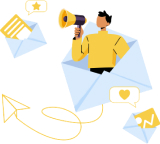 Love our blog posts?
Subscribe to get updates directly to your e-mail inbox
Popular Posts
Related Posts