Check Out These Important Safety Tips for Bike Riders
Posted on January 05,2023
Whatever you do, safety is utmost important as it plays a crucial role in keeping you safe and away from any unpleasant events. As we say, charity starts at home. The same goes for your vehicle safety too. You need to go to work every day to maintain your livelihood on your two wheeler because that's the best commuter, especially in India. There is one more important thing you need to keep up is to ride your bike carefully and safely. so let's move into the safety tips for bike riders.
Here we have some of the tips that are going to help you –
Two wheeler insurance: The first and foremost thing about safety is to have motor insurance with you. It supports you financially in case you face any unknown events like road accidents. The reason you choose two wheeler insurance because it covers you at the time of loss or damage caused to your bike due to natural calamities like fire, explosion, self-ignition or lightning, earthquake, flood, typhoon, hurricane, storm, tempest, inundation, cyclone, hailstorm, frost, landslide, rockslide. And, man-made calamities include burglary, theft, riot, strike, malicious act, and accident by external means, terrorist activity, and any damage in transit by road, rail, inland waterway, lift, elevator or air.
Third party liability: You can get unlimited coverage against accidental death or injury caused by your bike or to the third party, accidental death of the insured driver/owner, and permanent total disability of the insured vehicle owner/driver. While you are choosing the best general insurance company for buying two wheeler insurance, don't forget to check about the key features they have.
Look at the required key features below:
Home comfort online buying: One of the best things is buying insurance online with home comfort as you don't have to go anywhere else.
NCB: No Claim Bonus is like a reward for not making a claim during the policy period. Different insurance companies have different NCB slab for insured. Like, you can get up to 50% No Claim Bonus for not claiming for consecutive 5 years. If you don't claim for 1 year you can get up to 20% of NCB, for 2 consecutive years 25%, for 3 consecutive years 35%, for 4 consecutive years 45% Check if their customer support works round the clock and give assistance for 24×7. You can also register a claim online and track as well.
Wear a helmet: This is one of the most important safety tips for bike riders, whenever you ride a bike you should wear a helmet for safety from any injury. At the same time, it is a mandatory rule of traffic. If you are not wearing a helmet while riding two wheeler you may be charged hefty fine and jail upto 3 months. Therefore, always be updated with new traffic implementations and follow travel rules.
Maintain appropriate distance: Keep appropriate distance while riding a bike to avoid collision on the road. There should be proper space between vehicles to reduce further accidents.
Timely servicing: If you own a two wheeler, you should keep up with timely servicing for your bike to work smooth. Serving includes changing engine oil, checking tyre pressure, brakes, clutches, washing the vehicles, chain lubrication, tighten the wheel screws, greasing, air filters and more.
Avoid mobile phone: Avoid using phone calls while riding your bike because it can distract you anytime and that can cause an accident or any other severe injury. We have seen many people using phones while riding their bike fitted in their helmets, using BlueTooth or earphones. All these are the reason for distraction and violation of traffic rules also.
Never overtake: Overtaking is not smartness but the foolishness. Therefore, you should never go for overtaking another vehicle. It can harm both you and other vehicle owners. Avoid overtaking other vehicles even if you are in a hurry.
Ride safely: The most important safety tips for bike riders is to ride safely on their own. People should have their own common sense in regard to keep themselves safe and secure. Because safe riding is the ultimate solution
Final Words, So, the ultimate goal is to keep you and ride safe and secure. Next, always keep these important things in your mind and move ahead. Be responsible and sensible while riding your two wheeler because it can only keep you safe on the road. Also, ensure that your vehicle performs at optimum levels and gives the best mileage.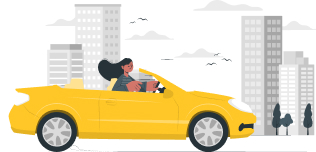 Make your ride reliable, Insure it now! with Shriram General Insurance
Insure Now
You may be interested in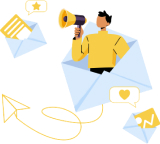 Love our blog posts?
Subscribe to get updates directly to your e-mail inbox
Recent Posts
Categories
Car Insurance
Two Wheeler Insurance
Motor Insurance
Personal Accident Insurance
Commercial Vehicle Insurance
Travel Insurance
Home Insurance