Easy way to buy insurance for your home
Posted on January 05,2023
In the context of Indian society, an own house is one of the most important inspirational things that a person desires to have. The average age of a first time home owner has drastically reduced from around 45 years to 27 years in the last 20 years.
Coupled with increasing real estate prices and aspiration to have the latest designer household items and electronic gadgetry, the cost of owning and maintaining a home has increased manifold both in value and sentiment.
But surprisingly only 2% of Indians homes are insured under fire and householder insurance. We also would like to bring to attention the recurring instances of India's teeming cities going under deluge of monsoon rains. This has added flood and inundation risks for home and householders' items tremendously.
7 years old Srihari Tarini is an example of a successful middle class Indian who has studied hard to take up a successful career in IT. He is married with a 2 year old son. He has bought an apartment in the gated community from Chennai in 2014 and currently serving the loan on it.
Recently he has got an opportunity from his company in August 2015 for an onsite opportunity and he has moved to one of the European countries on a three year project. He decided to rent out his fully furnished home before moving out.
Somewhere in November 2015, tenant informed Srihari that water has deluged into his ground floor apartment and destroyed all his electrical and furniture items. In addition the interiors needed to be repaired.
Srihari thankfully had been prudent to buy Shriram Householder insurance before hand and now he can relax that Shriram GI compensate him for the losses. The only thing he did was to inform Shriram GI's customer care and rest all of the issues were sorted out by Shriram Gi with minimum fuss.Today he is one of the thousands of Shriram GI's customers who have their claims settled to their satisfaction.
Flood victims to benefit from Shriram General Insurance
In November 2015, the southern part of India, namely, Tamil Nadu and Andhra Pradesh, became the decade worst affected by the unprecedented flood. The massive flood had claimed nearly 500 lives and displaced more than 2 million people. There has been major destruction / loss of property, telecommunications and infrastructure and is considered to be most costly flood of the decade.
Insurance companies have received about 50,000 claims amounting to Rs 4,800 crores from Chennai floods. This is the biggest insurance claim from a natural calamity in recent times.
As per AON Benefield Catastrophe Recap report estimates, the Chennai flood economic losses is to the tune of 20000 Cr. However the quantum of Insurance Co. claim is a meagre compared to the total amount of economic losses.
Most of the claims have come from property, automobiles and small and medium enterprises (SME) sectors. Most of the claims were settled on the spot and with minimum requirements of papers. There is huge difference between what is insured and damaged property. Less than 5% of the property is insured and rest of the property remains un insured. That means that property damaged to majority of the citizens remains uninsured and they have to bear the brunt of the loss. Shriram General Insurance offers a wide range of products to cater the needs of every section of society.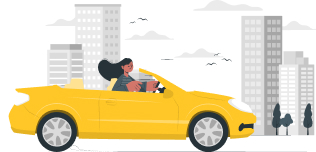 Make your ride reliable, Insure it now! with Shriram General Insurance
Insure Now
You may be interested in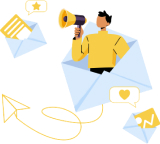 Love our blog posts?
Subscribe to get updates directly to your e-mail inbox
Recent Posts
Categories
Car Insurance
Two Wheeler Insurance
Motor Insurance
Personal Accident Insurance
Commercial Vehicle Insurance
Travel Insurance
Home Insurance