Do You Know Who Web Aggregators Are?
Posted on January 05,2023
The concept of web aggregator is used for online enquiry/shopping, wherein end consumers could get information and quotes on diverse financial products across service providers at one point. Web aggregators are essentially insurance portals that help you compare products, and enable purchase by directing you to the insurer or the insurer to you. Web Aggregator is a company registered under the Companies Act and approved by IRDAI which maintains or owns a website and provides information on insurance products of different insurers. At present, there are eighteen such aggregators.
ROLE OF A WEB AGGREGATOR:
The primary role is to enable comparison across insurance products. Aggregators have agreements with insurers and insurers have to provide all the relevant information. The Web aggregators in turn, display this information in a set format on its website. Web aggregators, however, are not allowed to display ratings, rankings, endorsements or best-sellers of insurance products. They can't display any product other than insurance products, nor can they carry advertisements.
LEAD LIMITS:
IRDA guidelines, defines an ambit within which web-based insurance aggregators operate, including their business model/ remuneration, along with forcing the industry to switch from a cost-per-lead model to a cost-per-sale model. A particular lead cannot be transmitted to more than five insurers within a same class of business, or more than one broker. Same lead cannot be shared with both. Also, the lead has to be shared with broker/insurer within five days of making an inquiry on website.
BENEFITS:
The advantages of the use of web-aggregators lies in apparent saving your time and efforts to compare multiple quotes, charges, eligibilities, etc., at a go, even without divulging in personal details. In addition to this, as many banks/NBFCs/insurers compete in neutral marketplace, everyone get a fair opportunity to lure consumers with the help of their product utilities rather than marketing.
DUTIES:
Web aggregators are allowed to solicit policies. In other words, the portal can transfer the lead or call you itself to sell a policy. They also have to ensure that no inconvenience is caused. Such a website will share your contact details with insurers so that they can call you. But it will have to prominently display the message on its homepage that visitor's particulars could be shared with insurers. It can share the lead with three insurers in the same class of business. In fact, you can choose insurers.
REMUNERATION:
Only licensed aggregators can display products and price comparisons of insurance company products. For this, each insurer is required to tie-up with the company and pay a flat fee of not exceeding Rs 50,000 per year towards each product displayed by the web aggregator in the comparison charts of its website. No charges are paid for leads to the insurer provided by the web aggregator through its Lead Management System. It can also undertake outsourcing activities such as premium collection for a fee which will be mentioned.
The use of online platforms for personal finance needs has become more apparent over past few years. This has led to the advent of dedicated websites known as 'Web Aggregators', offering the key information on financial products. This way, consumers are able to compare different products, targeting the same group, on one platform. The value proposition for web-aggregators is in giving customers an unbiased selection of products, enabling them to make wise-decisions. It is a large growing market. The key would be having the entire infrastructure in place for right delivery to client, both product and service.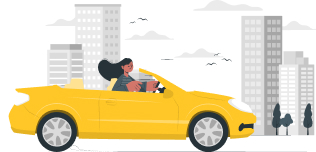 Make your ride reliable, Insure it now! with Shriram General Insurance
Insure Now
You may be interested in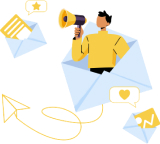 Love our blog posts?
Subscribe to get updates directly to your e-mail inbox
Recent Posts
Categories
Car Insurance
Two Wheeler Insurance
Motor Insurance
Personal Accident Insurance
Commercial Vehicle Insurance
Travel Insurance
Home Insurance