Step By Step Guide To Buy Bike Insurance Online at Shriram GI
Posted on January 05,2023
As per the Motor Vehicles Act, 1988 every bike rider should have two wheeler insurance while riding on Indian roads. The concept of motor insurance is to provide safety for riders as it supports financially. All motor insurance products in India are regulated by the Insurance Regulatory Development Authority of India (IRDAI) and every insurance company works under its guidelines. Coming to the latest amendments of traffic rule penalties, those who will breach traffic rules will have to pay hefty fines. Rs. 2000 for not carrying two-wheeler insurance documents or not wearing a helmet. Also, from 1st of September 2018, there was a new guideline implemented in which every new two-wheeler buyer has to accept 5 years third party policy mandatorily. If you are riding your bike without a proper insurance policy, you are liable to pay heavy penalties. Most of the people get confused about how to buy two-wheeler insurance. Many just don't know the worth of it, they just buy because it is mandatory. Nowadays buying insurance has become easy especially online because you can buy it simply sitting at home or anywhere else. There are certain easy steps with which you can buy two wheeler insurance while visiting our wesbite.
Following are the benefits and salient features of two-wheeler insurance-
Provides Financial Assistance: Two wheeler insurance policy provides financial coverage to the insured against any unpleasant events like fire, explosion, self-ignition or lightning, earthquake, flood, typhoon, hurricane, storm, tempest, inundation, cyclone, hailstorm, frost, landslide, rockslide as well as Burglary, theft, riot, strike, malicious act, accident by external means, terrorist activity, any damage in transit by road, rail, inland waterway, lift, elevator or air.
Shriram General Insurance offers monetary assistance for the damage incurred to or by your insured two-wheeler. With the coverage policy of Third Party Liability. You can enjoy monetary freedom with online two wheeler insurance policy with unlimited coverage availability. Buying insurance online with home comfort is the easiest way ever.
No Claim Bonus: Also, get up to 50% no claim bonus (NCB) as a reward for not filing claims at the time of renewal. It also allows the transfer of NCB from any other insurer.
Best Customer Support: The customer support executives are always on toes to assist you every time. They handle customers so gently and work round the clock. They help 24×7 regarding your two-wheeler insurance.
Instant Claim: The claim registration process is quite easy and smooth that you can handle without any hesitation. As well as you can track your claim status online so you can get hassle-free cashless claim at preferred network garages.
Low premium: The best part of buying two-wheeler insurance with ShriramGI is with the lowest premium you can get the best two-wheeler insurance coverage. Without a valid bike insurance policy, you have to you only have to bear the entire financial burden in case of loss or damage caused to or by your two-wheeler insurance.
Personal accident coverage: Along with other coverages insured also get personal accident insurance extends up to a certain amount in case of damages caused to the insured two-wheeler due to an accident.
Choose comprehensive insurance cover for complete safety –
There are different covers available for two-wheelers, comprehensive cover is one of them you should opt. It covers damage, loss or theft of your two-wheeler. Including the damages incurred by you as the owner of two-wheelers. Comprehensive cover includes personal accident cover, third party liability, and coverage against death or bodily injury.
In some cases, comprehensive coverage is not available for any damages caused due to electrical or mechanical breakdown. Also, not for those vehicles driven without a valid driving license as well as for those who are under the influence of alcohol. To raise more protection, you can also buy add-ons such as zero depreciation. Though it is a bit expensive, but worth at the same time because it gives you complete protection without a doubt.
Follow these steps to buy two-wheeler insurance –
ShriramGI (Home Page) -> Visit Shriram General Insurance website www.shriramgi.com. You will find several other insurance product tabs such as car, travel, Personal accident, and home insurance as well as different offers and discount.
Two Wheeler ( Product Page) -> Click on Two Wheeler tab -> you can see various tabs like' 'Renew Shriram Policy", "Renew Other Insurer's Policy", "Buy Online for New Vehicle". Select the one you want whether to buy or renew as per your choice and requirement.
Buy Online for New Vehicle -> After clicking "Buy Online for New Vehicle" or any other option you want to choose, a page for "Generate Quote" will be open with various boxes to be filled with "Personal Information" like Proposer's Full Name, Mobile, Email Address, City, and Area. As well as "Vehicle Information" like City where the vehicle was registered (RTO), Bike Make, Fuel Type, Registration/Invoice Date, Bike Model, and other required mandatory details.
Generate Quote/Calculate Premium -> After filling the form you will be given an option for promo code application and after that click to the "Calculate Premium" button. Your quote will be generated. Next, you will get the quote premium details with cover description, the sum insured and premium.
Additional Information/ RTO information -> After you have generated a quote, the next step would be filling up the "Additional Information". In the additional form, you have to fill RTO information. Like, Registration number, Engine Number, Chassis Number, Existing Policy Number, Existing Policy Type, and other important information. Documents like RC copy, NCB reserving letter, Invoice/Delivery Challan, Renewal Notice, and other you may upload if required.
Payment Gateway -> After you are done with all the pages, you are now at the "Payment Information" section. Fill all the important information to the concerned page. After you reach the payment gateway. Pay premium via Debit card, credit card, Net Banking, Paytm and more. Choose one of your choices through which you feel comfortable for payment.
Conclusively, buying two-wheeler insurance with ShriramGI is quite hassle-free and you never feel any complications while purchasing a policy online. Therefore, it is advisable to buy a two-wheeler insurance policy online to avoid any issue. Earlier, most of the people used to visit a branch or call agents who help to create an insurance policy. That would be a little hectic because customers had to wait for the agents. Whereas, if we talk about today's insurance phase, purchasing two-wheelers has become easier. That's the reason everyone can buy motor insurance with just a click and some more steps. So, when are going to buy two-wheeler insurance with ShriramGI.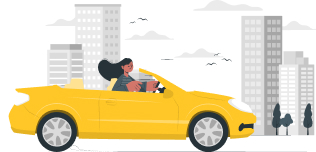 Make your ride reliable, Insure it now! with Shriram General Insurance
Insure Now
You may be interested in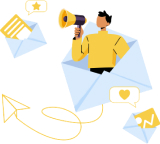 Love our blog posts?
Subscribe to get updates directly to your e-mail inbox
Recent Posts
Categories
Car Insurance
Two Wheeler Insurance
Motor Insurance
Personal Accident Insurance
Commercial Vehicle Insurance
Travel Insurance
Home Insurance