Beware of Mis-Sellers !!!
Posted on January 05,2023
Mis-selling of insurance products is rampant in our country. Because of cut-throat competition insurers offer lucrative commissions and incentives to insurance intermediaries to promote their products and gain market share. In the race to increase their earnings, lots of agents follow the unethical path and cheat the customers by mis-selling insurance policies. The insurance industry is suffering a lot due to mis-selling of insurance products. Due to short term gain some scrupulous advisers, Brokers, lead generating agencies and websites are mis-selling insurance policies with a bang
WHAT IS MIS-SELLING?
Mis-selling means that you were given unsuitable advice, the risks were not explained to you or you were not given the information you needed, and ended up with a product that isn't right for you. Insurance policy must be sold to you in a manner that is "fair, clear and not misleading".
REGULATORY GUIDELINES:
The guidelines, which apply to every activity of solicitation and sale of insurance products through the internet, e-mail, snail mail, newspaper inserts, SMS and telephone, mandate that every insurer prepare a standardized script for the purpose and file this with the regulator.
FRAUDULENT TRICKS:
Insurance agents are known to collect money from you to buy an insurance policy but invest it in an entirely different policy without your consent. Then they disappear, and you can't get hold of them. This ensures that the agent gets his commission even if your policy is a misfit for you. There are intermediaries, who would sell you plans that you don't even need. Many customers end up paying high premiums without even deriving any benefits from such plans.
DON'T BUY IN HURRY:
Do not buy any policy in a hurry even if they say it is a limited offer; it is the best deal etc. Take your time to study the brochure, understand all terms and conditions and clear all your doubts and then make a decision. An agent is supposed to sell a policy only after doing a need-based analysis. Insurance companies track the numbers after complaints are filed with them. Another big problem is the product-need mismatch.
PAY BY CHEQUE:
It's the greed of getting free money that makes the customer behave exactly the way fraudsters want. Don't expect rebate in premium in lieu of benefits. Issue the cheque in insurer's name only and that too after apparently reading the insurance plan you are buying. If you have any concerns regarding a policy that sound too good to be true, contact the insurance company to get the actual picture.
FILL UP THE PROPOSAL FORM YOURSELF:
Fill up the proposal form yourself. Even if it looks long and complicated to you, you would be aware what you are mentioning and signing into and can read the terms and conditions yourself. All insurance companies in India provide agents with their brochures to help the customer. Get them to show you insurer's policy details in writing.
PREFER DIRECT OR ONLINE SHOPPING:
Often higher sales targets, coupled with front-ended high commissions, are the main motives for such mis-selling. Best path towards buying the best insurance plan is to buy them online! No chance of being duped or cheated and you can stay in total control of your insurance policy.
Even though the Insurance Regulatory and Development Authority of India and insurance companies have taken steps to curb this practice and punish the culprits, the practice is still going on and harms the customers. Being aware and not putting blind faith in your insurance agent is the key to saving yourself from being taken for a ride.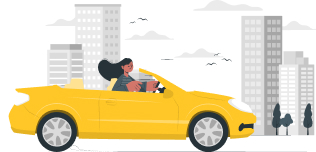 Make your ride reliable, Insure it now! with Shriram General Insurance
Insure Now
You may be interested in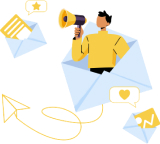 Love our blog posts?
Subscribe to get updates directly to your e-mail inbox
Recent Posts
Categories
Car Insurance
Two Wheeler Insurance
Motor Insurance
Personal Accident Insurance
Commercial Vehicle Insurance
Travel Insurance
Home Insurance