Indian Insurance Industry: The Changing Dynamics Says it all
Posted on January 05,2023
The insurance sector is just not tiny instead, a giant sphere where no one is untouched. Entire populous can relate themselves with insurance. The insurance industry is divided into two groups 'Life Insurance and Non-Life (General) Insurance. Where non-life insurance involves two wheeler insurance, car insurance, home insurance, personal accident insurance, travel insurance, and other insurance services. In Indian territory, if you own a vehicle whether car, two-wheelers or even a truck you need to have motor insurance as per the Motor Vehicles Act, 1988. The insurance companies in India are approved by the Insurance Regulatory and Development Authority of India (IRDAI). It is a statutory body regulating and promoting the insurance and re-insurance industries in India. In the Indian market, there are twenty-four (24) life insurance and thirty-three (33) non- life insurance companies serving common people with various insurance products all over India. These insurance companies compete on price and services to stimulate customers, according to the requirement in the market.
What is IRDAI?
Insurance Regulatory and Department Authority of India is an autonomous, statutory body of India responsible for regulating and promoting the insurance and re-insurance industries. The body performs well to protect the interest of people regarding insurance.
IRDAI focus on the following tasks
The body is responsible for the rapid growth of the insurance industry for people's benefit by providing long term funds for raising the growth of the economy.
It helps in raising the standards with high integrity financial soundness and appropriate dealing to set the desired goal.
To increase the genuine number of claim settlement and to prevent insurance frauds as well as other malpractices. Also, encourages to believe in much transparency and orderly conduct in the financial market to build trustable management information.
Heading towards taking action against inadequate or ineffective enforces to bring an optimum amount of self-regulation nowadays according to the requirement.
Insurance sector 10 years ago and now
Nothing can stop changes in the world and the same goes with the insurance sector. And, there have been lots of changes in the insurance industry in 10 years. In 10 years, the Indian insurance industry recorded specific growth. "The Indian insurance industry is expected to grow to US$ 280 billion by FY2020, owing to the solid economic growth and higher personal disposable incomes in the country. Overall insurance penetration in India reached 3.69 percent in 2017 from 2.71 percent in 2001. Gross premiums written in India reached Rs 5.78 trillion (US$ 82.8 billion) in FY19, with Rs 4.08 trillion (US$ 58.5 billion) from life insurance and Rs 1.69 trillion (US$ 24.3 billion) from non-life insurance". (Source: IBEF India Brand Equity Foundation, www.ibef.org)
Insurance has become easier now
Insurance is something people used to get scared of because of its long and complicated process that was almost hard handled. Today the scenario has completely changed over the past years. Technologies have played a crucial role in the field of insurance as well. The time the internet introduced to the world, it has changed the entire atmosphere in every business stream.
We Became Paperless: Yes! Now, most of the people prefer buying insurance online rather choosing any other medium. Online they can have various options as they can compare policies premium and choose the best one. Along with that, they can avail the best discount offer as per insurers 'policies and guidelines.
Low Risk: The risk of losing insurance documents in the form of a hard copy now no more haunt you. You can simply download the copy of an insurance policy from your account whenever needed otherwise keep it safe there. Whereas, earlier it would be very difficult for people to carry hard copy every necessary document of insurance policy every time. But, the online medium has made it easy to access.
Convenient ever: As per the perspective of customers, buying insurance online is quite a convenient way for them. Policyholders can now see all their procedures of insurance policy along with their claim status and other requirements. Whereas earlier, these were not easy to investigate. For every single inquiry, people used to visit the branches wherever allocated.
Social Media Intervention: The penetration of social media has played a crucial role in the insurance sector for sellers as well as customers. It has become an easy platform accessible for all in regards to query related insurance claims, policy renewal, and many others. Through a social media platform, an insurer can make people aware about various insurance products along with offers. Even customers can create policy via a social platform. And, 10 years ago we can't imagine this ease.
Final Words, Coming to the conclusion after going through various points, facts and numbers insurance sector is going forward with increasing employment in the private sector. These features developing strong growth in the automotive industry in the coming years in the motor insurance market.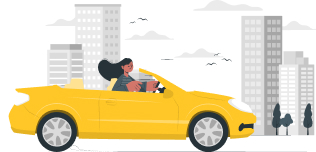 Make your ride reliable, Insure it now! with Shriram General Insurance
Insure Now
You may be interested in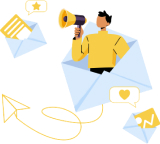 Love our blog posts?
Subscribe to get updates directly to your e-mail inbox
Recent Posts
Categories
Car Insurance
Two Wheeler Insurance
Motor Insurance
Personal Accident Insurance
Commercial Vehicle Insurance
Travel Insurance
Home Insurance