FY- 2016: The real Test on Management Control - General Insurance
Posted on January 05,2023
The year 2015 was the busiest for Indian Insurance companies not only from the point of view (POV) of compliance with the new regulations but also due to the passage of the Insurance Laws (Amendment) Act 2015. The Act allowed foreign direct investment (FDI) in the sector to increase to 49 per cent from 26 per cent. While most of the foreign joint venture partners have applied to the Foreign Investment Promotion Board (FIPB), the real test of compliance to Indian management control norms lies in the year 2016.
The Insurance Act now stipulates that management control must rest with Indians at all times. In October 2015, Insurance Regulatory and Development Authority of India (IRDAI) brought out the norms for Indian management and control. Here the expression 'control' includes the right to appoint a majority of the directors or to control the management or policy decisions including by virtue of their shareholding or management rights or shareholders agreement or voting agreements.
Here, it had also said control over significant policies of the insurance company should be exercised by the Board. Quorum shall mean and include presence of majority of the Indian directors irrespective of whether a foreign investor's nominee is present or not.
A senior insurance consultant working with the top life insurance companies explained that for the last two to three months, a considerable time has been spent on re-wording the agreements. "While there are no major violations by insurers when it comes to Indian management control since there was no such norm applicable in the earlier Act, some wordings in agreements referring to 'voting' and 'board approval' would have to worded slightly differently," he said.
The guidelines envisage confirmation of compliance with the criteria of Indian Ownership and Control by all the Indian insurance companies within a period of three months,by January 18, 2016. The stipulations are applicable to all the insurers irrespective of the extent of foreign shareholding. However, it said that on an application made to IRDAI by an insurer, there can be a further extension of the period of compliance by three months.
Earlier, it was assumed that Indian management control norms would only be applicable to those insurers whose foreign partners increased their stake to 49 per cent. Accounting firms and insurance consultants have been appointed by all insurance companies with foreign partners to work on the contours of the agreements.
The chief executive officer of a large private life insurer said that while January-March is the period where insurers focus mostly on getting the last quarter sales target completed, this time around an equal emphasis was on getting the compliance reports ready on time.
"Even approvals for FDI hike proposals would be received from IRDAI only if management control is in hands of Indians. Further, since FIPB has given IRDAI the responsibility to ensure compliance, they are having a closer scrutiny on all existing agreements," he added.
While there were also fears earlier that foreigners could not be appointed to top posts in Indian insurance companies, IRDAI has not barred foreigners from becoming chief executives provided their appointment is cleared by a board with majority of Indians.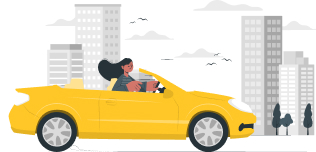 Make your ride reliable, Insure it now! with Shriram General Insurance
Insure Now
You may be interested in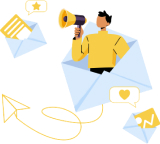 Love our blog posts?
Subscribe to get updates directly to your e-mail inbox
Recent Posts
Categories
Car Insurance
Two Wheeler Insurance
Motor Insurance
Personal Accident Insurance
Commercial Vehicle Insurance
Travel Insurance
Home Insurance