A New Vertical has been Launched By Shriram General Insurance
Shriram General Insurance is focusing on rural insurance by launching a separate vertical. Till FY-25 the company will recruit 1500 employees and as part of the three-year plan, the insurance product will be available through 2500 points of sale (PoS). Shriram General Insurance plans to focus on 600 talukas over the next year where penetration is low. And, the targeted area would be ranging between 20,000 and 1 lakh.
To create value for the rural population, the insurer will offer simple products. Shriram General Insurance has developed homecare and personal accident insurance covers, as per customer base and targeted demographics. However, it will offer long-term two-wheeler insurance, goods-carrying commercial vehicle insurance, and policies for small businesses, properties, and shops, among others.
In rural and semi-urban areas the reason for the lack of awareness was limited access and affordability. Shriram General Insurance will undertake expansive awareness programs and look at informal networks, including self-help group members, two-wheeler sub-dealers, life insurance agents, rural bank branches, and banking correspondents.
As per the press release, the company has bancassurance partnerships with 16 co-operatives. The company will look at opening micro-offices, which combined with the points-of-sale and team of 40,000+ agents will help facilitate doorstep delivery of insurance to remote locations.
Customers will be able to avail round-the-clock enabling with a digitally empowered team. To deliver services through chatbots, online claim services and digital payment facilities, the company has invested in the latest technology. This is in addition to relying heavily on the mobile application 'MySGI' for all types of services, with the benefits of online availability, less documentation, and quick claims settlement said the press release.
Uttering at the launch, Anil Kumar Agarwal, MD & CEO, Shriram General Insurance, said, "India's farmers and their agriculture business play an integral part in the country's growth. Rural insurance will ensure that families living in rural areas have a safe and secure future, and are protected against uncertainty. The Shriram Group has always kept the Aam Aadmi at the center of all our business endeavors. We have ensured that our rural insurance plans are easy to understand, affordable, compensate for monetary losses and help people in rural areas become independent. We expect rural insurance to contribute a quarter of the company's sales income, or 16% of the total premium income, by FY25."
Source: Livemint
You may be interested in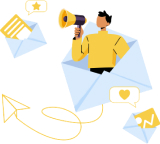 Love our blog posts?
Subscribe to get updates directly to your e-mail inbox
Popular Posts
Related Posts