What is a Bumper-to-Bumper Cover? Why is it So Popular?
When it comes to car insurance, the term 'bumper-to-bumper' often takes the spotlight. But what does it really mean, and why is it gaining such popularity among car owners? In this exploration, we dive deep into the concept of bumper-to-bumper coverage, unraveling its extensive financial protection and delving into the reasons behind its widespread appeal in the world of auto insurance.
What is Bumper-to-Bumper Insurance?
Bumper-to-bumper car insurance, also known as Nil Depreciation or Zero Depreciation Cover, is a valuable addition to your comprehensive car insurance. This add-on ensures your vehicle is shielded from depreciation-related deductions in cases of accidents, natural disasters, or theft. The standout benefit is that it provides complete coverage for replacing your car's body parts, sparing you from substantial expenses.
Reason Why Bumper-to-Bumper Car Insurance is Popular
Here are the reasons why bumper-to-bumper insurance is popular.
Offers full coverage
By choosing Zero or Nil Depreciation Cover, your insurance claim isn't reduced due to your vehicle's depreciation. Consequently, if your car incurs damages or losses, you're entitled to a higher claim amount as depreciation isn't factored in.
Nevertheless, it's crucial to note that your claim is capped at your vehicle's Insured Declared Value (IDV), representing its approximate market worth. The maximum payout you can receive will not surpass this IDV.
Cost-effective
The cost of repairing or replacing parts of the insured car is calculated without factoring in depreciation. This significantly benefits policyholders by reducing their financial burden, eliminating the need to pay for these expenses out of pocket. While the bumper-to-bumper cover may raise the policy's premium amount, it offers a substantial advantage in the event of an accident.
Offers peace of mind
Bumper-to-bumper add-on cover plays a crucial role in mitigating the impact of depreciation on various car parts. Unlike standard insurance, where depreciation is considered while calculating claims, the bumper-to-bumper cover ensures that policyholders receive compensation without accounting for depreciation. This aspect becomes especially beneficial for newer cars or those with high-value components, as it minimizes the out-of-pocket expenses for repairs and replacements.
Conclusion
To secure prolonged and comprehensive coverage for your car, it is advised to consider buying the bumper-to-bumper cover in addition to the comprehensive insurance. You will receive improved protection from this set of insurance policies, making you well-prepared for any unforeseen occurrences.
FAQs
1. Is it worth buying a bumper-to-bumper cover for your car?
Yes, if your budget permits, it is worth buying a bumper-to-bumper cover for your car. Although it may cost more during policy purchase, it will pay off if your car unfortunately sustains accident-related damages.
2. Will bumper-to-bumper add-on cover the wear and tear of car tyres and tubes?
No. Generally, a bumper-to-bumper add-on does not cover the tyres and tubes of the car.
3. Can I buy add-on like bumper-to-bumper for used cars?
Of course, yes! You can buy this bumper-to-bumper cover for used cars. However, it is at the sole discretion of the insurer to offer the cover or not.
4. Does bumper-to-bumper add-on apply in the case of third-party car damages?
No, this add-on solely provides financial protection for the insured car and does not extend coverage to third-party vehicles.
5. How to claim for bumper-to-bumper add-on car insurance?
The claim process for bumper-to-bumper coverage is the same as claiming for regular insurance. You need to inform your insurance company and submit the required documents to the insurance company. Finally, your insurer will evaluate your submitted documents and settle the claim as per the policy terms.
You may be interested in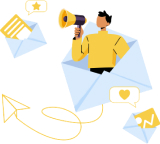 Love our blog posts?
Subscribe to get updates directly to your e-mail inbox
Popular Posts
Related Posts