SGI India insurance award CELENET India Insurance Awards 2011
India Insurance Review and Celent presented the India Insurance Awards 2011 – the very first edition of the awards presented to the Indian insurance industry in a glittering ceremony held at the Intercontinental Hotel in Mumbai this evening. The jury consisted of Mr S B Mathur, Secretary General, Life Insurance Council; Mr S L Mohan, Secretary General, General Insurance Council; and Mr Vepa Kamesam, Managing Director, Institute of Insurance and Risk Management (jointly promoted by IRDA and AP Government).
General Insurance Segment
1. Excellence in Growth Award 2011 for the General Insurance Segment This award seeks to applaud the comprehensiveness of growth achieved by a non life insurance provider on all counts namely – coverage, volumes, revenues, business mix, product portfolio and market share. The award honours growth that has been consistent over the past 3 fiscals and appears to be sustainable in the long run. Through this award the jury seeks to commend the work of an insurer which has achieved healthy growth in the non life segment between fiscal years 2008-2011.
The winner of the award is Shriram General Insurance Company
Shriram General Insurance Company has demonstrated overall growth excellence in the general insurance sector. Primarily focused on the motor insurance business, the company has grown its client base from 1.9 lac to 12.2 lac customers in a span of 3 years- the fastest in the sector. In a hyper competitive market, Shriram has increased its branch network , grown its employee base and its product portfolio – offering fire and engineering insurance besides motor insurance to its growing client base.
You may be interested in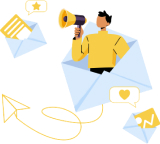 Love our blog posts?
Subscribe to get updates directly to your e-mail inbox
Popular Posts
Related Posts