Drink And Drive A Deadly Combination
Posted on January 05,2023
India has the highest number of road accidents in the world. The menace of drunken driving has increased alarmingly and envisages severe sentence to curb the offence. Alcohol and driving don't mix, but still, many people love to drink and drive resulting in numerous road mishaps. Drunken driving has been recognised as a world menace.
INDIAN SCENERIO:
In India, drunken driving is customary by commercial vehicle drivers. Private car owners and youngsters are also major players in the game. Small bars along the Indian highways are of prime concern to control drunken driving. To make the matter worse the gamble of destiny is that Indian traffic officials are not well equipped with the necessary equipment.
WHAT IS DRUNK DRIVING?
The MV Act, 1939, has a clause which states that "Driving by a drunken person shall be punishable." According to this law, drinking and driving was not allowed to be mixed up, but after its amendment in 1994, an amount up to 30 mg per 100 ml of blood has been permitted to driver.
WHY DRUNK PEOPLE DRIVE?
A drunk driver puts at risk the life of innocent people and animals. The immediate effects of alcohol on the brain are either depressing or stimulating in nature, depending on the quantity consumed. A drunk driver increases the likelihood of a crash because of poor judgement and decreased visual acuity. Physiologically, alcohol also lowers blood pressure and depresses consciousness and respiration.
HOW DRINKING EFFECTS DRIVING?
A drunken driver cannot take rational and spontaneous decisions while driving. Excessive consumption of alcohol blurs one's vision and intensely impairs the ability to judge things on the road. Drinking causes decreased attention, slow reactions, impaired coordination, reduced muscle strength and impairment of some visual functions.
WHY DRUNKEN DRIVING IS AN OFFENCE?
A drunken driver is a potential murderer as he cannot perform his tasks without risks and endangers road safety. Drunken driving is an illegal act which entails not only levying hefty fines or revocation of license, but also prosecution, same as a criminal offence. Usually, drivers escape from the scene as the public gets involved in getting the injured hospitalised rather than snitch the drunken driver and teaching him a lesson.
FINE & PENALTIES:
It won't be inappropriate to say that a drunken driver is like a suicide bomber, who has set out to kill himself as well as the others and thus deserves a very stern sentence which may have a deterrent effect. At present the maximum punishment for offence under section 304 A is two years or fine or both and for section 279 it is imprisonment for 6 months or fine or both. altogether your car insurance claim also be rejected due to drunk and drive.
PROPOSED CHANGES:
The Union Cabinet in August 2016 approved the Motor Vehicle (Amendment) Bill, 2016, providing for hefty penalties for violation of road safety rules. The bill provides amendments in various penalties. The fine for driving without license goes up ten times to Rs. 5,000 while penalty for drunken driving increases five fold to Rs.10,000. The penalties are also proposed for deliberate violation of safety/environmental regulations as well as body builders and spare part suppliers.
TOI: 31.03.2015
With India reporting as many as 1.34 lakh fatalities in road accidents every year, a vast 70 per cent of them is due to drunken driving. If we make a commitment to report the incidence to the officials concerned and take a stand against drunk driving, we may get success in curbing the menace which has been a major contributor to the traffic deaths every year.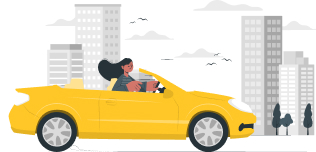 Make your ride reliable, Insure it now! with Shriram General Insurance
Insure Now
You may be interested in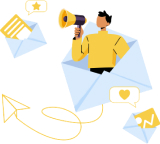 Love our blog posts?
Subscribe to get updates directly to your e-mail inbox
Recent Posts
Categories
Car Insurance
Two Wheeler Insurance
Motor Insurance
Personal Accident Insurance
Commercial Vehicle Insurance
Travel Insurance
Home Insurance