Long Term Insurance (for New Vehicles)- Shriram General Insurance
As per the circular issued by the Regulatory and Development Authority of India (IRDAI) about long term insurance package policies, is to bring down from August. The new rule that comes in effect from August 1, 2020, will reduce the on-road price of new cars and two-wheeler insurance. Now for longer terms, customers will have to have compulsory third party insurance instead of three to five years of insurance packages.
Going back, according to the first circular came in August 2018 directing to all general insurance companies that they will offer only three-year motor third party insurance policies for new cars and five year motor third party insurance policies for new two-wheelers with effect from 1 September 2018. And, then there was some addition in long term covers followed by 1 September 2019.
However, the administration has reconsidered the various options of long term and annual motor insurance covers. After a careful examination of the performance of long term package covers and the following concern relating to its implementation since the introduction, the authority(IRDAI) has decided to withdraw long term package covers offered for three years or five years for new cars and two wheelers respectively with effect from 1st August 2020(Applicable for New Vehicles).
The re-evaluation also took place because of some challenges coming around which is the actuarial pricing for long term own damage cover. Also, the distribution of package policies affected by affordability factors for vehicle owners. There are a lot more reasons that arise regarding the structure of long term motor insurance policies. Except for the withdrawal of long term package products (and the add-ons thereon) with effect from 1st August 2020, all other extant provisions shall continue mutatis mutandis. No claim bonus in respect of long term package policies already issued will accrue only when the policy term has been completed.
The withdrawal of the long-term package cover may prompt a potential vehicle buyer to go for it
You may be interested in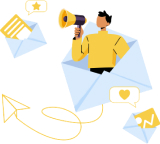 Love our blog posts?
Subscribe to get updates directly to your e-mail inbox
Popular Posts
Related Posts