Does Car Insurance Cover Non-Accident Repairs?
Non-accident repairs are not covered through comprehensive car insurance. However, there are some situations where car insurance will be valid. Damages caused by natural calamities will be covered if the policy holder has purchased comprehensive car insurance. Add-on coverages can help enhance the insurance policy and provide better protection for your car.
Car insurance is needed to protect the vehicle from damages that may occur from accidents or other events. Car insurance companies offer comprehensive coverage to protect from non-accidental repairs. There are also several add-ons available to enhance the coverage against non-accident repairs. Non-accident damages can include fire damage, vandalism, natural disasters, etc. Comprehensive car insurance will cover if the car is damaged due to one of these incidents.
Shriram Car Insurance offers policies that can provide all-round protection from any possible external and internal damages. Regular maintenance and safe driving can reduce the risk of accidents. Sometimes events that are out of our control, like natural calamities, can cause heavy damage to the vehicle. In the case of such incidents, it is always good to have car insurance that can save you from any heavy expenses incurred from repairs.
Let's look at what car insurance entails to understand the coverage it can provide.
What is Car Insurance?
Car insurance is a policy that is tailored to protect your vehicle from sudden incidents that will cause heavy damage to the car. Upon paying certain premiums, the owner can get car insurance covering the loss or damage caused to the vehicle. There are different types of car insurance that an individual can select according to their requirements. Third-party insurance is mandatory according to government laws for commercial and personal vehicles.
Do Non-Accident Repairs Get Covered by Car Insurance?
Depending on the type of insurance that has been purchased, the coverage will vary. An individual can buy the bare minimum, which will only cover third-party liabilities mentioned in the car insurance. Since third-party insurance has been made mandatory by the Indian government, deciding what type of insurance will be best for your car is imperative. The three main car insurance policies are Comprehensive, Third-Party and Own-Damage insurance.
A comprehensive car insurance policy will cover accidental and non-accident repairs. Remember to read the policy details before purchasing the insurance, as there could be some facilities that are not offered. Add-ons can be purchased separately for covers that are not included in the comprehensive car insurance policy.
Some non-accident repairs, like damages caused by regular wear and tear, are not covered by comprehensive car insurance. Damages caused by events like man-made and natural disasters will be covered and the owner won't have to suffer any sudden expenses.
What is Not Covered by Car Insurance?
To understand car insurance better, let's explore some things that will not be covered.
Personal belongings – If a thief breaks into the car and takes personal belongings, the insurance will cover the damage caused to the car. The owner will get no compensation for stolen things unless they opt for an add-on.
Damage due to regular car use – A car will naturally age with time and need servicing and maintenance to work properly. These repairs are not included in the comprehensive car insurance.
Using a personal car for commercial reasons – If it is found that a personal car is being used for commercial purposes, any accident will not be claimable against the insurance.
Driving without necessary documents – Documents like the car's insurance policy, PUC certificate, car registration certificate and driver's license are mandatory documents that a driver needs to be present at the time of travel. The insurance will not cover the damages in the absence of these documents.
Absence of valid car insurance policy – According to the Indian Motor Vehicles Act, 1988, it is mandatory to have valid car insurance if a person is using their car on the roads. Invalid insurance will not cover any damages caused by any incident.
How to Enhance your Car Insurance?
Comprehensive car insurance is all-round protection but will not have the benefits that the add-on coverages offer. Add-on coverages come with various additional features that can enhance your insurance policy and make it more secure for the car, the passengers and any accessories or personal belongings. Here are some add-on coverages Shriram General Insurance offers to enhance your policy.
As the car ages, its value keeps getting lower. This decrease in value is called depreciation. With a Shriram Insurance policy, an individual can buy zero-depreciation cover. With the coverage, a policy holder will be helped with the replacement of damaged parts without deducting the depreciation amount as mentioned in the policy.
The primary purpose of car insurance is to ensure the vehicle's safety in case of an accident. The personal belongings cover will help the policy holder get coverage for personal belongings kept inside the car. This will include items such as clothes and other articles of personal nature likely to be worn, used or carried, audio/video tapes and CDs.
But money, securities, cheques, bank drafts, credit or debit cards, jewellery, lens, glasses, travel tickets, watches, valuables, manuscripts, paintings and items of similar nature are excluded. Any goods or samples carried in connection with any trade or business are not covered.
Keys get lost because they are small accessories that might get misplaced. The key replacement add-on will ensure you get a new key for no extra cost.
Which Car Insurance Should You Get?
Comprehensive car insurance is one of the best options to get for all-round protection for the vehicle. It can be enhanced by purchasing add-on coverages for a nominal rate. Non-accident repairs can also be claimed through the comprehensive car insurance policy.
Get Shriram Car Insurance to ensure your car is protected from a variety of uncertainties that may cause damage to your precious vehicle. Individuals can instantly purchase Shriram Car Insurance online to avail themselves of customised premium calculations and guidance on the best plan for their vehicle. A policy holder can also get No Claim Bonus benefit even if the car is insured with another insurance provider but renewed with Shriram General Insurance.

Key Highlights:
Comprehensive car insurance does not provide coverage for accidental repairs.
Additional services like roadside assistance will be available with comprehensive car insurance.
If the policyholder has comprehensive car insurance, natural disaster-related damages will be covered.
Add-on coverages can improve the insurance plan and give your car more protection.
FAQs
1. What is not covered by car insurance?
The car insurance does not cover loss or damage caused by wilful negligence. Driving under the influence of alcohol or drugs and ignoring road signals and safety guidelines will also result in a lapse in insurance coverage.
2. Can I claim car insurance for repairs?
Yes, insurance can be claimed for repairs that occur in an accident. Non-accident repairs caused by events like natural calamities can also be claimed through comprehensive car insurance.
3. What are things covered in car insurance?
Car insurance covers a range of damages caused to the car due to a variety of factors. This will include repairs caused by an accident, vandalism or natural disasters. Remember to read the terms and conditions of the policy to know what coverages are available for your car.
You may be interested in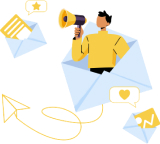 Love our blog posts?
Subscribe to get updates directly to your e-mail inbox
Popular Posts
Related Posts