9 Easy Ways to Get Affordable Car Insurance?
Posted on January 05,2023
Finding affordable four-wheeler insurance is simple if an individual is willing to evaluate many policies. It is easy to get if a person is ready to compare multiple policies. The price of car insurance may vary depending on where a policy holder resides. Money can be saved by renewing four-wheeler insurance before it expires.
A car is a valuable possession and any vehicle owner will strive hard to safeguard it. Four-wheeler insurance helps shield your vehicle from losses/damages due to any unforeseen incidents and it is also necessary as per the Indian Motor Vehicles Act, 1988. Selecting car insurance is simple and easy if an individual is willing to put in the time to conduct some research.
Shriram General Insurance offers an affordable insurance policy that can be availed easily. While looking for affordable four-wheeler insurance, a policy holder needs to ensure that they do not compromise on the essential coverages that need to be present. Keep reading to know the top 10 tips on getting good car insurance at an affordable rate.
1. Compare car insurance plans
Comparing four-wheeler insurance from multiple companies will help policy holders understand the benefits and features of the types of policies available. Gathering quotes and talking to the company representatives helps an individual get better deals.
Some lesser-known companies may offer lower rates compared to those famously known. An individual can also check online to compare various affordable four-wheeler insurance policies. If needed, a policy holder can always call the insurance companies and ask for a more specific quote according to their needs and requirements.
2. Renew the policy before it lapses
It would be affordable for an individual to renew an existing policy before it lapses. If the four-wheeler insurance policy has already lapsed, an individual will need a fresh insurance that will require a comprehensive check of the vehicle. If this happens, the premiums on the new insurance may be increased. The best way to avoid paying more for the insurance is by renewing it before it lapses.
3. Get only the required coverage
Sometimes the car insurance offered by a company may seem attractive because of the variety of coverages available with it. An individual might get carried away as additional coverages are usually offered at a nominal rate. Having unnecessary add-ons or additional covers on your basic insurance will only increase the cost. Choosing only the add-ons that are beneficial to the protection of your car is crucial to keep the insurance affordable.
4. Look for higher deductibles
A deductible is a sum of funds that needs to be paid by the policy holder when a claim needs to be made. While purchasing the car insurance, an individual need to decide the voluntary deductible amount. If a higher deductible amount is chosen, the premium on such insurance tends to decrease. This is because with a higher deductible amount, the policy holder will pay more towards the claim and the insurer will cover a lesser portion of the claim amount.
5. Install safety features in your car
Purchasing security features for your car can help save the vehicle from specific avoidable mishaps. Security systems include locks for the steering wheel, anti-theft alarms and airbags. These systems protect the car and also make the policy holder look like a responsible citizen who takes care of their vehicle. This will be beneficial for your policy as it will stand a greater chance of saving your premium.
6. Accumulate no claims bonus
If no claims are made on the existing car insurance, the policy holder becomes eligible to benefit from the No Claim Bonus (NCB). Most insurance companies offer a reward for not making any claim. The NCB is available on the premium payable towards Own-Damage (OD) cover. The accumulation of the NCB benefit will make the renewal of four-wheeler insurance more affordable.
7. Avoid fines and accidents
A policy holder can ensure they have a valid third-party cover. The absence or loss of an insurance will incur a penalty. Driving cautiously is advisable in all situations. Paying attention to the speed limits and the traffic signals can help prevent getting into accidents or getting fines.
8. Ask about group insurance plans and discounts
Inquiring about available discounts can also help you save money. Here is a list of discounts that may be available with your insurance company:
Antitheft device
De-tariff discount
9. Check the insurance price in your area
Premium prices for insurance differ from area to area. If an individual moves to a new area, they should check with their insurance company to see the new rates. Urban areas have costlier insurance policies than rural regions. Sometimes even in a city, there tend to be pin codes under which the insurance will be available at a affordable rate.
Which Car Insurance Should You Get?
While affordable car insurance may sound like the best option for your vehicle, it often requires a compromise on certain coverages. Getting four-wheeler insurance is not only mandatory, but it safeguards an individual from any sudden heavy expenses incurred due to circumstances like an accident.
In the end, you must ensure your vehicle is safe. Whether offline or online, you can do so with the help of a Shriram Car Insurance policy. Since we offer comprehensive package policies that fully cover them, we have earned the trust of millions of automobile owners throughout India to insure their vehicles. With Shriram General Insurance, you can provide the car with the proper attention and protection it deserves.
FAQs
1. What is the average price of four-wheeler insurance?
The price of four-wheeler insurance will depend on the type of insurance you choose.
2. Is it affordable to insure an older car?
Yes, mostly older cars are affordable to insure. This is because older vehicles lose value with age.
3. Which is the low premium insurance for a car?
The premiums on four-wheeler insurance differ according to the type of policy available. An individual can compare multiple insurance policies to determine which one is best for them.
Key Highlights:
If an individual is ready to compare multiple policies, affordable four-wheeler insurance is easy to get.
Your car's insurance policy is the most important document since it protects you from financial loss and legal issues.
The cost of four-wheeler insurance can depend on the area a policy holder is living.
Renewing four-wheeler insurance before it lapses can save the policy holder's money.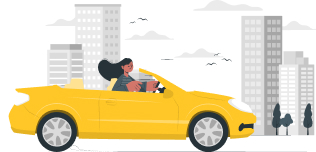 Make your ride reliable, Insure it now! with Shriram General Insurance
Insure Now
You may be interested in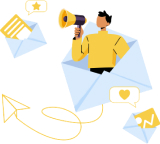 Love our blog posts?
Subscribe to get updates directly to your e-mail inbox
Recent Posts
Categories
Car Insurance
Two Wheeler Insurance
Motor Insurance
Personal Accident Insurance
Commercial Vehicle Insurance
Travel Insurance
Home Insurance