Does an Older Car Need Comprehensive Car Insurance?
In India, the following three types of car insurance coverages are available: Third-Party(TP) car insurance, comprehensive car insurance and own damage coverages. When one buys a new car, purchasing a Third-Party (TP) insurance policy is mandatory. While Third-Party insurance protects one from liabilities due to damages to the third-party's vehicle,comprehensive coverage protects the policy holders arising from the own damage and third-party liabilities.
Even though owners of brand-new cars are more inclined to get comprehensive car insurance, it is just as important for older cars. In this article, we discuss why and how one can avail of comprehensive car insurance for their older car.
Every insurance policy comes with a period of coverage that expires sometime in the future. The insured should renew the policy for the next coverage period and avoid the risk associated by using an expired policy. This process continues even when one's car becomes older because old vehicles are equally prone to accidental damage. A detailed guidance on the advantages of having a comprehensive car insurance policy for older cars is explained here for better understanding.
Why is a Comprehensive Car Insurance Necessary for Older Cars?
One may wonder: "Is it worth purchasing comprehensive insurance for an old car?" This article will clear the doubts and help in choosing the right insurance for older cars. Comprehensive car insurance provides better coverage for older vehicles. Whether one has bought a new or used car, it is better to purchase comprehensive car insurance instead of just a third-party policy. This is because buying comprehensive insurance for an old car online provides coverage for accidental damages along with the third-party liabilities. Similar to various other insurance policies, this insurance also provides several benefits and features.
Key Features of Shriram Car Insurance
The following features of Shriram Car Insurance will clarify the importance of comprehensive car insurance coverage.
By having this feature, an individual no longer has to pay for car repairs when their vehicle breaks down. They can opt for repairs from our network garages and there is no need to pay for them as the cost is covered by the policy. T&C* apply.
Choosing the right policy, comparing the premiums and purchasing the insurance online becomes convenient with the end-to-end digital platform.
With minimal documentation, quick assistance and 24x7 claim notifications, one can easily file, track and get the claims settled on-time.
Also Read: Importance Of Car Insurance and Its Features
Comprehensive Car Insurance Add-Ons (Riders)
Apart from the above-mentioned features, Shriram Car Insurance also provides an individual with certain benefits and the following add-on covers:
Depreciation represents the gradual devaluation of a car caused by various factors such as wear and tear, vehicle age and obsolescence. The car's value cost is generally high during purchase. Various parts of a vehicle are made up of plastic, glass or metal and they may have different depreciation values.
If a vehicle is damaged because of an accident, one may not be able to recover the expenses incurred due to depreciation. With this add-on, one will receive a replacement of the damaged parts after deducting the depreciation cost.
Roadside Assistance cover comes in handy when one's vehicle breaks down in the middle of the road. It may involve minor repairs, flat tires, towing service, battery breakdown, fuel delivery and several other minor issues.
After an accident, one may need to send their car to the garage for a few days. In the meanwhile, this add-on feature provides the daily expenses for the everyday travel of the policy holder. Purchase Shriram Car Insurance policy to get the facility of daily reimbursement.
If one's car is stolen or the accident damage is irreparable, this feature allows one to receive the entire purchase value of the car, as mentioned in the invoice. They can opt for the return to invoice add-on to receive benefits amounting to the invoice value of their car. If the total loss is declared, insurers will pay the required amount as confirmed on the invoice.
Emergency Transport and Hotel Expenses Reimbursement
With this add-on cover, one will get compensated for emergency transport and hotel expenses that might be incurred following a car accident in a risk-prone area. While buying car insurance, one can purchase the emergency transport and hotel expenses add-on.
Keys might get misplaced or stolen often. Shriram Key Replacement add-on allows one to get a key replacement without spending out-of-pocket.
Insure Now with Shriram Car Insurance to enjoy the aforementioned benefits and be protected against car-related liabilities.
How to Buy Shriram Car Insurance Online?
Get your Shriram Car Insurance in 3 Simple Steps
You can instantly purchase a Shriram Car Insurance Policy onlinevia 3 simple steps on our website/MySGI App/call our Toll-Free number (1800-300-30000) at your convenience
Step 1: Enter the basic details of the new car to estimate the premium payable
Car Registration Number and Mobile Number
Details of Car Manufacturer, Model and Variant
Date of Registration
Step 2: Provide the details of the vehicle owner and choose the suitable policy/add-on covers of your choice
Kindly enter the basic details such as your Name, Email ID, Address, etc.
Choose the policy that fits your requirements along with the necessary add-ons
Step 3: Complete your online payment and get instant car insurance
Kindly complete the online payment by selecting the preferred payment method (Debit Card, Credit Card and Net Banking) on the go and get your Shriram Car Insurance
Understanding the Important Terminologies
While buying car insurance, it's good for one to know about the terminologies associated with it.
A "No Claim Bonus," or NCB, is offered to insured people who have not made any claim during the policy period. If one has not filed a claim during the policy term, they are eligible to receive NCB. The No Claim Bonus keeps increasing with every consecutive claim-free period until they reach up to 50%. Insurers offer this as an acknowledgement of the policy owner's cautious and safe driving throughout the policy period.
IDV is the current market value of a vehicle, which starts depreciating once the car is purchased and taken out of the showroom. IDV is the fixed value calculated by considering the manufacturer's listed selling price (vehicle and any accessories) after deducting the depreciation for each year as specified in the schedule by the erstwhile Indian Motor Tariff.
A break-in period is a gap between the expiry date of the car insurance and the date on which one renews the policy. The car insurance policy remains inactive during this period and if it faces any damage during this period, it will not be covered under this policy.
Don't want to visit our office to buy insurance? You can now calculate premium payments and buy a car insurance policy online.
Take Away
The cost of insuring an old car is significantly lesser than the cost of recovery from an unforeseen accident. It is therefore wise not to overlook insuring an older car with a comprehensive insurance policy. Protect personal belongings, depreciation costs and other unforeseen accidental liabilities by insuring old cars with the necessary add-ons. With Shriram Car Insurance, safety comes first. Insure now.
Frequently Asked Questions
1) Which insurance is preferred for older cars?
An individual can get Shriram Car Insurance and safeguard themselves from the financial consequences of an accident or unfortunate incidents.
2) Which insurance is suitable for a 10-year-old car?
Whether one has used their car for 10 years or bought a used car that is 10 years old, one must insure it. The features of Shriram Car Insurance make it a suitable choice for any car.
3) Does an older car cost more to insure?
The old cars have a lower Insured Declared Value (IDV) compared to new cars. This contributes to lesser car insurance premiums.
Key Highlights
Comprehensive car insurance covers own damage and third-party damages. Compulsory Personal Accident cover is associated with this policy at an additional cost.
Comprehensive car insurance is a better choice for old cars because it safeguards the owner against liabilities originating from accidental damages and theft.
Renewing car insurance on time is always a good idea; when one misses a renewal, they will lose the No Claim Bonus on their car insurance policy.
You may be interested in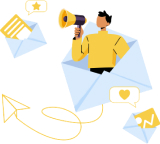 Love our blog posts?
Subscribe to get updates directly to your e-mail inbox
Popular Posts
Related Posts