Why Bike is Good Alternative to Public Transport during Pandemic?
This pandemic situation has taken a lot from the human race and at the same time given so many things to learn from. Due to the pandemic, the normal life that people used to have has shuffled in different ways now. Though, after so many protective steps taken by the government have settled things on a large basis. While talking about the current scenario people have adapted this new normal lifestyle with added essentials mask and sanitizer every time and everywhere. As the importance of safety has been understood on a serious note. People are avoiding those things which can be risky and put them in trouble. As the lockdown phase is over people have started going out for their work and other essentials. And, every time they are going out, risks and the probability of getting infected are higher. That's why it is very important to maintain the complete safety measure while going out.
Covid-19 Impact on the public transportation mode
The majority of the population is dependent on public transportation mode for everyday mobilization in the country. And, this sudden service suspension or restriction of public transport during the lockdown tenure has affected on a large basis. Pandemic has this large effect on the economy because of a major loss in revenue for the entire businesses whether large or small. The transportation system is one of them which is being badly affected by the pandemic. Even until now, no one is ready to board a public bus or taxi because of infection risk.
According to the latest consumer research by Auto Trader, the UK's largest marketplace for new and used cars, nearly half (48%) of UK public transport users said that they would be less likely to use public transport once the lockdown restrictions have been lifted. This trend is also being seen in US cities, such as San Francisco's Bay Area Rapid Transit (BART), which has reported an 85% decline in ridership and a 50% reduction of economic activity.
Public transportation is an integral part of sustainable development not only in India but globally. Because this little penny investment in transport returns with a good amount of revenue. Public transport is an alternative for private vehicles. And, now own two-wheelers have become the alternative for public transport in regards to staying safe which is the priority. As an outcome, it has been observed that people these days prefer to buy their own vehicle, specifically two-wheelers. This shows the change of perception towards hygiene.
Two-wheeler is a good alternative for public transport in a pandemic-
Two-wheelers are the best and most affordable commuters people have for their day to day traveling. In the current situation, these are the great alternatives for public transport and with respect to safety. These cost-effective two-wheelers make all the differences in your effort by maintaining or keeping track of social distancing. Traveling on your two-wheeler as a private mode reduces the fear of crowd infection of coronavirus. As per the recent updates and after the services resumed there are only 20 passengers allowed per bus in cities like Delhi.
Reason why a two wheeler a good alternative to public transport in this pandemic situation –
Convenient and the best commuter for everyday use: As already discussed, two wheelers are the best vehicle to be handled for everyday use. You can use your bike for shorter as well as longer distances and that too without getting into crowd and other risky areas. The best part of a two-wheeler is that it is quite familiar with every age group of people whether male or female.
Capable of maintaining social distancing in this pandemic: Two wheelers are made for a maximum of two passengers which is pandemic reduced to one only. Therefore, if you have your own two-wheeler, you don't need to worry about sticking to the crowd and getting infected if given any chance. You can travel solo along with all the precautions that are required for the safety of yours and others. Never forget about keeping your own safety even on the bike.
Low maintenance and compatible: Two wheelers are the low maintenance vehicles that are easily carried out by the owners. These come up with great mileage and durability. Any class of people can buy a two-wheeler, especially the middle class one. Due to its low maintenance criteria, people are heading towards opting for this personal mode of transportation. This is the responsibility of each and every person to stay safe and aware of others to keep themselves safe without harming others.
Affordable than other vehicles: Bikes such as hero splendor, TVS Radeon, Bajaj CT 100, Honda CB Shine are some of the low budget two wheelers
Never stuck in traffic because of the more compatible body than other vehicles. And, in this pandemic situation, it is way better than using any other means of transportation. Because it is easy to buy, people are preferring to use most of it rather than boarding other public transport means of communication which can be risky in this pandemic situation as coronavirus is still moving around.
Easy cleaning by yourself in these situations: One thing that is quite handy and beneficial with these two-wheelers, it can be cleaned up easily whenever you want. Because you are using it for outside purposes, cleaning it up for the sake of safety is equally important. As you never know if it was touched by someone who was infected which is why you always have a keen observation of it. You should sanitize our two-wheeler with a spray bottle or wash it up once you are back home. This will help you to keep away from all unwanted things your bike might get exposed to.
Stick to safety as more as it is possible –
As per the current situation of the pandemic, we all are suggested to keep our hands more on safety things rather than going beyond. People who are suffering from coronavirus only know the real pain of this scenario. Therefore, it's a heartfelt responsibility of each one of us to keep the safety situation around everybody. And, this can only be done by one person's effort at least for him/herself. Whereas, using two-wheelers as a private vehicle for daily commuting is the best way to maintain social distancing while traveling to the workplace or any other institutes.
In the world scenario, the covid-19 cases are more than one million and in India, it has reached about 1583792 cases and this is really scary. If you don't want to be a part of it, you must care about the safety measures you should take even inside the home. Therefore, get yourself properly treated with healthy food and health drinks. Always keep yourself clean and hygiene whether inside or outside. Don't forget to wear a mask and carry a bottle of sanitizer when stepping out and wash it all when back home. This is the only practice you should do on a daily basis and keep yourself healthy and away from coronavirus.
Final words, now you know why two-wheelers are good and convenient alternatives for public transport in this pandemic situation. If you too feel that you have to go out daily for important work and boarding public transport is not feasible because of the corona risk factor, switch to this safest mode of transportation.
You may be interested in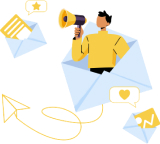 Love our blog posts?
Subscribe to get updates directly to your e-mail inbox
Popular Posts
Related Posts