What is Commercial Vehicle Insurance and What Does it Cover?
Posted on April 21,2023
Commercial vehicles are an essential part of the economy as many businesses rely on them to transport goods, people and equipment. These vehicles include taxis, trucks, buses, trailers and tempos.
It is important for anyone who is driving one of these vehicles to get a commercial vehicle insurance policy to safeguard against liabilities. This type of insurance can be highly beneficial in case of an accident or emergency and can support policy holders when it comes to the cost of repairs.
Commercial vehicles are used for business purposes. For some individuals, driving a commercial vehicle serves as a source of livelihood. To ensure their business runs smoothly, these individuals are advised to get commercial car insurance to protect themselves against any financial losses due to accidents or other unforeseen events.
Shriram General Insurance provides a comprehensive commercial vehicle insurance policy that covers a wide range of risks. In this blog post, we will discuss the different types of commercial vehicle insurance, their benefits and the coverage they provide
Types of Commercial Vehicle Insurance
1.Passenger-Carrying Vehicle Insurance:
Passenger-carrying vehicles are those that typically carry at least one passenger, such as taxis, cabs, auto rickshaws, school buses and private buses. These vehicles can be insured under commercial vehicle insurance, which protects against losses resulting from any unexpected situations.
2.Goods-Carrying Vehicle Insurance:
Vehicles that are used primarily to transport goods from one location to another are known as goods-carrying vehicles. These include mini trucks, trucks, tempos and lorries.
It protects goods-carrying vehicles against the damages incurred to them or to a third-party vehicle. It also covers any damages caused to the goods being transported, subject to the policy's terms and conditions.
Commercial vehicles aren't just limited to trucks, taxis and buses; they also include special vehicles used for farming, mining, construction and other business purposes. Commercial car insurance provides coverage to these vehicles and their owners against accidents or unforeseen events.
What will be covered by Commercial Vehicle Insurance?
1.Natural Calamities and Man-Made Disasters:
Commercial car insurance coverage protects the policy holder against any loss or damage caused to the vehicle due to:
Natural Calamities: These include fires, explosions, self-ignition or lightning, typhoons, hurricanes, earthquakes, floods, storms, tempests, inundations, cyclones, hailstorms, frost and landslides or rockslides.
Man-Made Disasters: These include riots, strikes, malicious acts, terrorist activities and any violent activities.
2.Theft and Accidental Damages:
It provides protection to the policy holder against:
Accidents: These could be caused by external factors or any damage that occurs while the vehicle is being transported by road, rail, inland waterways, lifts, elevators or air.
Theft/burglary: It provides protection to the insured commercial vehicle.
Types of Commercial Car Insurance Coverage
1. Third-Party Liability Cover:
This coverage provides:
Third-Party Personal Liability: Covers Third-party personal liability in case of accidental demise or injury caused by the insured vehicle to the third-parties.
Third-Party Property Liability: Reimbursement up to ₹5 lakhs in cases of third-party property damage caused by the insured vehicle, subject to the terms of the policy.
2. Personal Accident Cover:
It provides financial protection for bodily injuries or the demise of the car owner or driver in case of an unfortunate event. The coverage limit goes up to ₹15 lakhs for one policy term.
3. Add-on Covers:
Shriram General Insurance provides various add-on covers that can be customised to suit the policy holder's specific needs, such as zero depreciation, a personal accident cover for passengers, roadside assistance and motor protection coverage.
Benefits of Commercial Vehicle Insurance
Commercial insurance for cars comes with several benefits. Here are the top ones:
1.Financial Protection against Accidents and Theft:
It provides financial protection against accidents and theft. Commercial vehicles are often used to transport goods or people, which increases the risk of such events. With this type of insurance, the vehicle owner can have peace of mind knowing that they are protected against financial losses.
Shriram General Insurance's commercial car insurance coverage helps policy holders with the cost of repairs or replacement of the vehicle in cases of damage or theft. This financial protection can help policy holders get back on their feet quickly and minimise the impact on their business.
2.Legal Compliance:
It helps the vehicle owner comply with legal requirements. In India, it is mandatory for all vehicles plying on the road to have at least third-party liability insurance, according to Section 146 of the Motor Vehicles Act of 1988. Failing to comply with legal requirements can result in penalties, fines or even imprisonment for car owners and drivers.
3.Personal Accident Cover:
It is mandatory for car owners to have a personal accident cover as per Indian law. The commercial car insurance coverage provided by Shriram General Insurance supports policy holders with financial protection for bodily injuries or the demise of the car owner or driver in case of an unfortunate event. The coverage limit is up to ₹15 lakhs for one policy term.
4.Peace of Mind:
There are several risks involved in the day-to-day running of a business and operating a commercial vehicle is one such situation where the business owner can incur liabilities.
However, having commercial car insurance coverage from reputed insurers such as Shriram General Insurance can provide peace of mind to the business owner by ensuring that they are financially protected in case of any unfortunate event.
This coverage provides protection against various losses, damages and legal liabilities caused due to accidents, thefts, natural calamities or any other unforeseen event.
Comprehensive policies cover third-party liabilities and own damage costs that are incurred by the policy holder, along with personal accident coverage.
Summary
Commercial vehicle insurance is a must-have for any business or individual who owns or operates commercial vehicles. It provides financial protection, legal compliance and peace of mind, along with a wide range of benefits and add-ons. Policy holders can customise commercial insurance plans to suit their specific needs.
Shriram General Insurance provides comprehensive commercial car insurance coverage that protects against many circumstances and includes a quick claim process.
Our commercial coverage can be bought online by visiting our website https://www.shriramgi.com/ or by contacting our customer support team at 1 800 3003 0000 or 1 800 1033 009.
One can also speak with the friendly insurance advisors at Shriram General Insurance to customise commercial car insurance coverage to suit their specific needs. Get insured today!
Key Highlights
A commercial vehicle insurance policy is for business vehicles such as delivery trucks, vans, and company cars.
Accidents, vandalism, theft, and natural disaster damage are covered.
The coverage can be tailored to meet the needs of specific businesses.
It is mandatory in most states to carry commercial vehicle insurance.
The cost of commercial vehicle insurance varies based on the type of vehicle, its usage, and the driver's driving history.
FAQs
1.What does commercial vehicle insurance coverage exclude?
Commercial car insurance coverage typically does not provide protection against damage caused by normal wear and tear, mechanical or electrical breakdowns or intentional damage to the vehicle. It also does not cover damage caused by the driver while they were under the influence of drugs or alcohol, as well as damage caused while the vehicle was being used for illegal activities or was being driven outside the location defined in the policy.
2.Is it possible to cancel a commercial vehicle insurance policy?
Yes, it can be cancelled at any time by contacting the representatives, advisors or the customer support team of the insurance provider. However, there may be fees or penalties associated with cancelling the policy, so it is advisable to carefully review the terms and conditions of the plan before proceeding with the cancellation.
3.What is No Claim Bonus and how does it work?
No Claim Bonus (NCB) is a reduction on the premium payment provided on policy renewal to individuals who have not made any claims on their coverage during an entire policy year. No
Claim Bonus are typically provided for each year that the policy holder does not make a claim and can be accumulated over time to provide significant savings.
4.What is the insured declared value of a commercial vehicle?
The insured declared value (IDV) of a commercial vehicle is the maximum amount that insurance providers such as Shriram General Insurance will pay if the vehicle is totally damaged or stolen. The IDV is typically calculated based on the current market value of the vehicle and is used to determine the premium for the insurance policy.
5.What are some common add-ons for a commercial vehicle insurance policy?
Some common add-ons or riders that can be included in a commercial vehicle insurance policy are:
Personal accident cover for passengers
Roadside assistance
Motor protection cover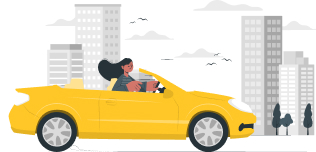 Make your ride reliable, Insure it now! with Shriram General Insurance
Insure Now
You may be interested in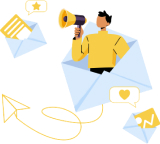 Love our blog posts?
Subscribe to get updates directly to your e-mail inbox
Recent Posts
Categories
Car Insurance
Two Wheeler Insurance
Motor Insurance
Personal Accident Insurance
Commercial Vehicle Insurance
Travel Insurance
Home Insurance