The Ramifications You May Face of Not Having an Insured Home
Posted on January 05,2023
Home Sweet Home! What if you say home insured home? If you own a house, keeping it safe and secure is also your responsibility. You clean your house and decorate it every day to make it look nice and beautiful. Also, you lock your house properly whenever you go out so that no stranger can step in. After doing all these things, you think you are done? Now nothing can happen to your house. But think twice, you can't predict, but unfortunately, disaster can strike anytime that can be man-made or natural calamities. You can't control any mishappening and if you don't have proper financial management you may have to face heavy loss. Therefore, you need ultimate protection for your house which is your lifetime property. Home insurance is the best way to protect your asset whether you are leasing, own a property or settling a home loan.
The home insurance coverage issued to the person includes protection against following damages and liability cover –
Fire One of the most disastrous calamities is the fire, that may lead to extreme devastation. There is some exclusion that doesn't come under the policy cover like fermentation, natural heating or spontaneous combustion undergoing heating or drying process, burning of property by order of public authority).
Lighting can be devastating at times as it is the electrical discharge caused by the imbalance within the storm cloud. Here home insurance can compensate you with further loss.
Explosion/Implosion Explosion can cause damage to your house occurs in your area. There is some exclusion that doesn't come under the policy cover like explosion through the boiler, economizers, the vessel in which steam is generated.
Damage from aircraft- but excluding loss caused by pressure waves.
Human disasters like the riot, strike, the malicious damage that includes physical damage by external violent means.
Natural Calamities like a storm, cyclone, typhoon, tempest, hurricane, tornado, flood, subsidence, land/rock slide. and inundation,
Missile testing operations, the missile operations are meant to be done in an entire open field far away from any residential area. But, in case if it affects your house home insurance policy cover is there to reimburse.
Bush fire (excluding forest fire) So, if you are putting your home insurance to the least, think again. The expenses you incur in re-establishing or restoring damaged property is not at all worth. Instead, you should prefer a policy payment every month or year that is more valuable and leads to benefit in the end. If you have home insurance coverage with you it ensures smooth expenses dealing.
Home insurance covers your valuable goods and important belongings that may get damaged by natural or man-made calamities. That's the reason you need a cover which will save your expense. Household insurance also provides a complete risk assessment against aged property damage, renovations hazards, court battle or any other damage.
But, if you stay without a home insurance and if any problem happens to your property, you will have to cover the full expense in repairing and replacement from your pocket that can lead to financial instability.
Here if you have a home insurance cover with you, it will help in compensating every single loss by avoiding unnecessary costs, legalities and other inconveniences.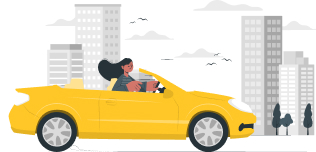 Make your ride reliable, Insure it now! with Shriram General Insurance
Insure Now
You may be interested in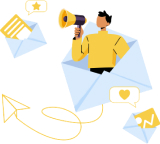 Love our blog posts?
Subscribe to get updates directly to your e-mail inbox
Recent Posts
Categories
Car Insurance
Two Wheeler Insurance
Motor Insurance
Personal Accident Insurance
Commercial Vehicle Insurance
Travel Insurance
Home Insurance