Professional Indemnity Insurance for Doctor
Posted on January 05,2023
In the Past doctor was considered as god and rare was the case when an Indian doctor was accused for the death of a patient and held guilty and punished for it. However due to growing consumer awareness the life of the average Indian has changed the traditional doctor-patient relationship in the Increasing Risk of Professional Indemnity. According to recent newspaper reports, the average number of cases dealt by different Consumer courts related to medical negligence and malpractice has seen a increase in the recent years. In some states it has arisen by a staggering 50 times within a time span of merely five years. Hospitals and medical practitioners are not only being questioned and challenged by those dependent on their skills but are also being held accountable for their actions with repercussions that can be extremely trying both professionally and financially.
A recent example was seen in the case of AMRI hospitals of Kolkata, wherein hospital has paid a sum of Rs 1.7 crore in damages for the death of a visiting NRI more than 14 years ago in a case of medical negligence. Moreover A Delhi-based hospital has recently been directed by the consumer court to pay Rs 8 lakh to the widow of a private school teacher. The reason being that the teacher was discharged from the hospital despite being far from fit and died soon after due to medical negligence. In another case a few years back, the All India Institute of Medical Sciences was ordered to pay Rs 5 lakh in damages after one of its doctors wrongly diagnosed a woman with cancer and surgically removed the 'affected' part.
With rising consumer awareness and courts becoming more consumer-friendly, such instances are fast becoming a norm which can be gauged from the fact that several other patients have taken hospitals and doctors to court for malpractice or negligence. And the courts have been ordering doctors and hospitals to pay up.
The scope of cover, however, varies with each profession. For instance, registered medical practitioners such as physicians, surgeons, cardiologists and pathologists as well as medical establishments are protected against legal liability claims made by any of their patients that may be based on bodily injuries and/or death. The policy also pays for the deference cost incurred in defending the case. And they can insure not only themselves, but also other partner or consulting doctors as well as employed assistants.
Unqualified staff like peons and sweepers working in the clinic can also be covered for errors, omissions and negligence on their part, if named in the Policy Indemnity insurance, however, doesn't cover liabilities arising out of criminal acts or any act committed in violation of any law or ordinance, besides services rendered while under the influence of intoxicants. Likewise, fines, penalties, punitive or exemplary damages are not covered, nor any third party public liability or losses arising out of war and nuclear perils. Similarly, breach of confidentiality or prior knowledge or anticipation of a claim will only lead to the rebuttal of a claim. In fact, each insurer has its own list of exclusions which must be carefully taken into consideration before taking any cover.
Premium rates are based on the risk category of the doctor. "Broadly speaking, the premiums can range between Rs 1 to Rs 3 Per Mille.
Reality
In India many doctors either do not have this PI policy with them or their existing PI policy is having and inadequate value of sum insured this leads to a dangerous situation where in most of the doctors are carrying a PI policies of not more than Rs 10-15 lakhs whereas any future litigation against them in modern India is bound to run up in several crores.
Whatever be the case, the sum insured should be chosen in a manner that it covers any legal obligation that the insured may face at any given point of time based on his contract size, clientele spread, and contractual features with the clients. The adequacy of sum insured and the coverage with extensions opted are the most important factors to be borne in mind while taking the cover.
Another important aspect to bear in mind is that since there can often be a long delay between an event and a subsequent claim, one needs to be covered both at the time of the event and when the claim is made. This means that if someone plans to cancel his policy when he closes his business or retires, he may need to arrange 'run off' cover for a period of time afterwards.
Secondly, the PI policy treads a thin line when dealing with negligence on the part of the insured for example Any cost cutting by the doctor that can be linked to reduction in patient safety can be termed as willful negligence. A low doctors or nurses to bed ratio can be considered as willful negligence and the claim will not b payable.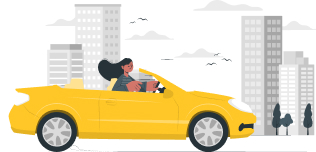 Make your ride reliable, Insure it now! with Shriram General Insurance
Insure Now
You may be interested in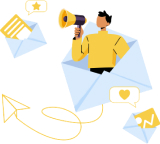 Love our blog posts?
Subscribe to get updates directly to your e-mail inbox
Recent Posts
Categories
Car Insurance
Two Wheeler Insurance
Motor Insurance
Personal Accident Insurance
Commercial Vehicle Insurance
Travel Insurance
Home Insurance