How Do Insurance Companies Value Cars?
Posted on April 17,2023
The question of how insurance companies determine the value of cars is often asked by car owners seeking to understand how their premiums are calculated. To address this, Shriram General Insurance explains car valuation process by insurers in detail.
By examining various factors such as age, condition, market trends and depreciation, readers will understand how insurance companies arrive at car values. This would help car owners make informed decisions about their coverage and ensure that their vehicle is valued fairly and accurately. Continue reading to know more about how do insurance companies value cars

What is Insured Declared Value and How Do Insurance Companies Calculate It?
Insured Declared Value or IDV, is the maximum sum an insurer guarantees to pay out in case of a total loss or theft of a vehicle. In essence, IDV represents the current market value of a car, which is estimated based on the manufacturer's selling price for the specific model and variant (including any additional accessories) at the start of the insurance policy.
IDV is adjusted for depreciation every year, which determines the final value. If a vehicle is stolen or damaged beyond repair, the insurance claim amount payable is calculated based on the IDV. Therefore, it's critical to ensure that the car is insured for an accurate IDV. One effective way to determine the correct IDV is by using a car insurance calculator.
The IDV of a car is influenced by various factors such as:
Type of Car: Different types of cars, including hatchbacks, sedans, SUVs and MUVs have varying values, with SUVs generally having higher values.
Make & Model: The make and model of a car also play a significant role in determining its IDV.
Age & Depreciation: The age of a car and its rate of depreciation are critical factors in calculating its IDV. As the car ages, its value decreases.
Place of Registration: The location where a car is registered also has a minor impact on its IDV due to variations in ex-showroom prices between cities.
Accessories: The depreciated cost of any added accessories can also be included in the calculation of the car's IDV.
An insurance company considers all these factors when valuing a car for insurance purposes. To get a quick estimate of a car's IDV, one can use Shriram Car Insurance IDV calculator, which considers all these factors.

How is IDV Determined?
A certain formula is used to determine IDV in insurance:
IDV= (The selling price listed by the manufacturer - depreciation) + (Accessories not included in listed selling price - depreciation). The cost of insurance and registration is not included when determining the IDV for a car. Additionally, excluded are any add-ons that do not come with the car as standard equipment.
When someone purchases a new car, the IDV in their insurance policy is equal to 95% of the manufacturer-provided ex-showroom price of the vehicle. This is because a new car typically depreciates by 5%; therefore, when we subtract this from the ex-showroom price, we arrive at the aforementioned value or 95%.
Due to the age of the vehicle and other reasons, IDV decreases over time. Therefore, a four-year-old vehicle has a lower IDV than a brand-new vehicle. As we can see, the term "depreciation" is included in the equation for figuring IDV in car insurance. This is the gradual decline of a car's market worth. This is how insurance companies value a totalled car.

How Do Insurance Companies Value Totalled Cars?
Insurance companies like Shriram General Insurance typically use a process called total loss valuation. This involves assessing the cost of repairs needed to bring the vehicle back to its pre-accident condition and the value of any repairable parts. If the cost of repairs exceeds the value of the vehicle, it will typically be considered a total loss and the insurance company will pay out the value of the vehicle.
Insurance companies vary in their valuation of totalled cars depending on the type of policy one has. When valuing a car for insurance purposes, one can do a few things to ensure the value is accurate:
Keep detailed records of any repairs or maintenance performed on the vehicle.
Understand the degree of insurance coverage. A higher level of coverage will usually translate into a better value for the car. It is a good idea to check with the insurance provider regarding the policy coverage.
Factors to Take into Account While Purchasing Four-wheeler Insurance in India
Find a Comprehensive Cover
Checking if one's car insurance policy has comprehensive coverage is one of the crucial aspects to look out for when comparing car insurance policies. A comprehensive car insurance policy provides more coverage than third-party car insurance. Comprehensive policies include coverage for third-party liability, natural calamities (storms, floods, earthquakes, etc.) and social unrest activities (fire, riots, strikes, etc.)
Insured Declared Value
The amount the insurance provider will pay if a car is stolen or severely damaged beyond repair is known as the Insured Declared Value or IDV.
Customer Support
While usually, individuals pick the car insurance provider that provide the minimal premium, one must not make this error. The reputation of the insurers and the quality of the services provided must be considered when choosing the right car insurance plan. It is also wise to know how insurance companies value a car.
A reputable car insurance provider guarantees constant support and quick responses to their customer's questions and service requests. Examining user reviews is one of the finest ways to determine service quality.
When one opts for Shriram Car Insurance, they need not worry about it as they can benefit from 24x7 assistance. Additionally, one should consider the insurer's claim settlement ratio, as purchasing insurance with a high claim settlement percentage is recommended.
The No Claim Bonus
A No Claim Bonus or NCB is the compensation insurance companies pay for a year of no claims. When one renews the car insurance, the NCB is typically given as a benefit. When comparing car insurance policies, it's important to see if the insurer has an NCB. Additionally, one must confirm that the insurance provider includes the NCB in their renewal premium.
The NCB will increase each year until one files a claim. Five consecutive claim-free renewals entitled one to a maximum NCB of 50% on the renewal premium.
Add-on Covers
One can purchase add-on covers to extend the protection offered by basic car insurance policies. Shriram General Insurance, provide a range of add-on covers to meet every demand. It can be customised according to the requirement. With benefits like roadside assistance, affordable premiums, quick claims and an entirely digital process, Shriram Car Insurance can help one get a comprehensive coverage.

In a Nutshell
Having a car insurance policy is essential for every car owner in India. However, comparing various policies and making an informed decision is essential instead of going for low premiums alone. This can help one find the right policy that provides adequate coverage at the right price.
It is also important to understand the elements of car insurance, such as Third-Party liability, comprehensive coverage, services provided, Insured Declared Value and the No Claim Bonus when purchasing car insurance. Finally, additional covers or riders can be added to customise the policy according to one's needs.
If anyone is looking for a reliable and affordable car insurance policy in India, Shriram Car Insurance is here to help. With a wide range of coverage options, we can help you find the perfect policy to suit the needs of any car owner. Don't wait. Get insured now.

Key Highlights
Keep detailed records of any repairs or maintenance performed on the car to get reliable car insurance coverage.
All car owners must have third-party insurance as per the Motor Vehicles Act of 1988.
The IDV is the maximum amount the insurer will pay you if an accident results in the total loss of your car.
If you don't make any insurance claims for a year, you can receive No Claim Bonus.
Frequently Asked Questions
When do I need to renew my car insurance?
If you've bought car insurance, whether online or offline, it usually lasts for a year, with a start and end date. If you have a one-year car insurance plan, it's recommended that you renew it within 15 to 30 days before the renewal date.
How do I change the registered address on the insurance policy?

Update your Registration Certificate with your new address
Inform your insurance provider of your address change
Provide written communication, proof of your new address and the updated Registration Certificate
Get an endorsement or updated policy from your insurer reflecting the change of address

How do I change the vehicle information on the insurance policy?
If there are any changes in the personal/vehicle details provided in the policy, the policy holder must inform the insurance company. The insurance company requires a letter from the policy holder and proofs to carry out the necessary changes.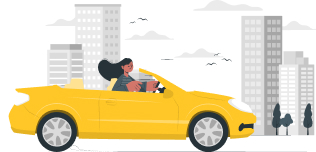 Make your ride reliable, Insure it now! with Shriram General Insurance
Insure Now
You may be interested in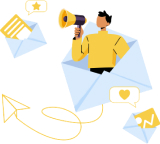 Love our blog posts?
Subscribe to get updates directly to your e-mail inbox
Recent Posts
Categories
Car Insurance
Two Wheeler Insurance
Motor Insurance
Personal Accident Insurance
Commercial Vehicle Insurance
Travel Insurance
Home Insurance