Dont Fall Prey to Insurance Frauds!!!
Posted on January 05,2023
Fraud affects the lives of innocent people as well as the insurance industry. Insurance fraud has existed ever since the beginning of insurance as a commercial enterprise. It takes many forms and may occur in any areas of insurance. As long as the demand for insurance increases, so will the unfortunate possibility of falling prey to insurance frauds
HARD AND SOFT FRAUDS:
An insurance fraud could either be a hard fraud or a soft fraud. A hard fraud occurs when someone deliberately plans or invents a loss such as a theft of a motor vehicle or setting fire to property covered by an insurance policy. Soft frauds are more common and include exaggeration of legitimate claims by policyholders. They are also referred to as opportunistic frauds.
SPURIOUS CALLS:
You may receive spurious calls from unidentified persons like:
Claiming to be representatives of IRDA and offering insurance policies with various benefits.
Claiming that IRDA is distributing bonus to insurance policy holders out of the funds invested by insurance companies with IRDA.
Claiming that you would receive bonuses being distributed by IRDA if you purchase an insurance policy and wait for a few months after which the bonus would be released by IRDA.
Advising you to subscribe to fresh policy after surrender of the existing policy and wait for a few months after which the fresh policy would be entitled for additional enhanced returns / benefits.
Informing that 'Survival Benefit or Maturity Proceeds or Bonus' is due under your existing policy and investing in a new insurance policy is mandatory to receive the amounts which are due.
Advising you to invest in insurance policies to avail gifts, promotional offers and interest free loans.
In fact IRDA does not involve directly or through any representative in sale of any kind of insurance or financial products. It does not announce any bonus for policyholders or insurers.
HEALTH INSURANCE BY UNREGISTERED ENTITY:
A company by the names and style M/s. Lifeline Global Limited / Lifeline EMS India Ltd. is doing health insurance business and collecting money from the general public for issuance of health insurance policies from Mumbai. This company is not holding any licenses whatsoever under Section 2C (1) and 3 (1) of the Insurance Act, 1938 from the Authority for carrying on business of insurance, which is a condition precedent under the provisions of the Act and the company's operation are not allowed. IRDAI has issued an alert.
FAKE INSURANCE INTERMEDIARY:
Few entities under the banner of Cargo Carriers, Couriers/Logistic Providers/Freight Forwarders/Transporters or involved in similar trade are charging consideration from their clientele towards their contractual liabilities, using the terminology 'insurance', thus creating an impression that they are insurance entities. An entity can function as an insurer or an insurance intermediary only after obtaining a license/certificate of registration from the IRDA for carrying on such business. Only Licensed Entity/ies (by IRDA) can offer an insurance product and collect/charge insurance premium towards consideration.
You buy insurance for security. So be extra careful when you buy it. It is worth taking care of a few crucial aspects during this process. Mis-selling by insurers and their intermediaries is something you have to be cautious about. IRDA keeps a tab on unethical practices by entities selling insurance based on unfounded promises. It is important that fraudulent activities are eliminated from the industry and it is the duty of all stakeholders to do their bit in dealing with insurance fraud.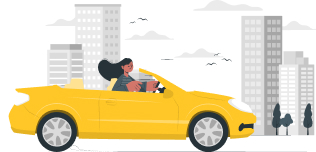 Make your ride reliable, Insure it now! with Shriram General Insurance
Insure Now
You may be interested in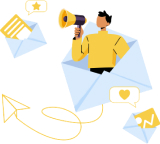 Love our blog posts?
Subscribe to get updates directly to your e-mail inbox
Recent Posts
Categories
Car Insurance
Two Wheeler Insurance
Motor Insurance
Personal Accident Insurance
Commercial Vehicle Insurance
Travel Insurance
Home Insurance