Why Choosing Proper Business Insurance is important for Start-Ups
Posted on January 05,2023
India is the second-fastest growing and third-largest start-up ecosystem in the world, moving at a rapid pace. Zooming from 3,100 start-ups in 2014 to an expected 11,500 start-ups by 2020, they are estimated to raise $3.5 billion in the first half of 2015 alone, and are set to surpass the total number of deals done in 2014, say a report prepared by Microsoft Ventures and Venture Intelligence.
Most of the start-ups remain in the category of Small and Medium Enterprises (SME) in initial years and 'bottom line' growth or revenue generation is their main focus. Many a times SMEs ignore to secure themselves against all the risks which can shatter their dream at the very nascent stage.
Adequate Business Insurance is required to secure the long term objectives of the businesses. Buying insurance for any small business, whether you're a one man band working from home or have a small number of employees based in separate working premises, can be a baffling, process. How do you know which insurance policies are needed? Do you need professional indemnity cover, or public liability protection? And if you know you need it, how much do you need to buy?
Your Business Insurance should mainly aim for mitigating the 3 types of risks mentioned below:
Your Business Insurance should cover all your assets. Your business insurance should cover all your assets from Fire & allied perils, Burglaries, Catastrophes and Natural disasters, Machinery breakdowns etc. You need to be cautious in correctly estimating the value of your assets.
Your Business Insurance should indemnify you from 3rd party property damages. Every business, even if home-based, needs to have liability insurance. The policy provides both defence and damages if you, your employees or your products or services cause or are alleged to have caused Bodily Injury or Property Damage to a third party.
Your Business Insurance should cover you against Professional Liability. This type of insurance is also known as Errors and Omissions Insurance. The policy provides defence and damages for failure to or improperly rendering professional services. Your general liability policy does not provide this protection, so it is important to understand the difference. Professional liability insurance is applicable for any professional firm including lawyers, accountants, consultants, notaries, real estate agents, insurance agents, hair salons and technology providers to name a few.
Your Business Insurance should cover your Worker's compensation. This Policy is issued to Employers to provide compensation to their Employees in respect of accidents and diseases of occupation, whether or not such employees come within the scope of the Workmen's Compensation Act, 1923, and subsequent amendments thereto.
We would recommend to every new entrepreneur and also the veteran ones to follow the above mentioned points for assessing their insurance needs carefully and secure their business from all unexpected risks. It is also advisable to assess your insurance coverage on annual basis. As your business grows, so do your liabilities. You should not be caught underinsured should disaster strike.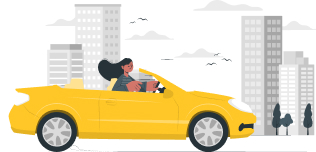 Make your ride reliable, Insure it now! with Shriram General Insurance
Insure Now
You may be interested in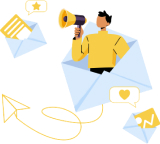 Love our blog posts?
Subscribe to get updates directly to your e-mail inbox
Recent Posts
Categories
Car Insurance
Two Wheeler Insurance
Motor Insurance
Personal Accident Insurance
Commercial Vehicle Insurance
Travel Insurance
Home Insurance