Shriram General Insurance: Always Proud of the Way it Grows.
Posted on January 05,2023
Shriram General Insurance knows its worth even in today's era of tough competition in the insurance sector. The belief of taking SGI to the top of all by helping commoners with motor and non-motor insurance products. Well, coming up with the recent timelines Shriram General Insurance (headquartered in Jaipur) reported a net profit of Rs. 169 crore in the September quarter as against Rs.97 crore in the same period the previous year, clocking a growth of 74.23% on Friday.
Similarly, its net earned a premium for the quarter stood at Rs. 565 crores, a growth of 10.78% as compared to Q2FY19 while for the first half the premium grew 10.66% year-on-year at Rs. 1,111 crores.
On such a big event, Mr. Neeraj Prakash, Managing Director, Shriram General Insurance, said, "Q2FY20 marked yet another good quarter for SGI. We have written a gross premium of Rs. 1,177 crore for H1FY20 as against Rs. 1,087 crore for H1FY19. The net incurred claims have gone down by 13.53% and claims ratio has come down to 70% from 89%. These developments have helped the company post this kind of growth."
Mr. Prakash confidently expresses that they do not depend on tie-ups with the manufacturers. Motor business constitutes 95% of SGI's business. ShriramGI operated in the open market and insures two-wheelers, three-wheelers, taxis, light commercial vehicles, and passenger cars.
Why we came out unscathed, " added Mr. Prakash. He said, "the company is adequately capitalized as its solvency margin ratio 3.1% against the IRDAI's requirement of 1.5 % solvency ratio is the size of capital relative to all the risk it has taken.
" We are very strong in our financial parameters with an accumulated profit of Rs.1,582 crore and have rewarded the investors with dividends by 4 times. Now our focus is to penetrate into the eastern markets like Bihar, West Bengal, and Odisha, "added Mr. Neeraj Prakash.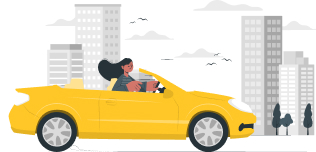 Make your ride reliable, Insure it now! with Shriram General Insurance
Insure Now
You may be interested in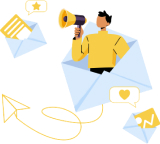 Love our blog posts?
Subscribe to get updates directly to your e-mail inbox
Recent Posts
Categories
Car Insurance
Two Wheeler Insurance
Motor Insurance
Personal Accident Insurance
Commercial Vehicle Insurance
Travel Insurance
Home Insurance