Key Reasons for Claim Rejections from Car Insurance Companies
In order to ensure a seamless car insurance claim, it is necessary to understand the claim process in detail. This is done by following the do's and don'ts that come with it. There are many reasons why insurance companies reject claims.
It is important for policy holders to understand the key reasons for claim rejections in order to take the necessary precautions and protect their rights.
Your claim may be rejected by the insurance company if the insurer believes it is not valid or genuine. In such a case, the insurance provider is not responsible for the damages to the insured vehicle and the owner is responsible for the expenses.
Shriram Car Insurance provides financial protection to the policyholder if the insured car is damaged as a result of unforeseen circumstances. Intimation of a claim is a simple and hassle-free process.
This article will discuss the most common reasons for the denial of car insurance claims in India and provide tips on how to avoid such rejections.
Reasons for Claim Rejection
Incorrect Information:
One of the common reasons for claim rejection is providing incorrect or incomplete information while filing a claim. It is important to provide accurate information when it comes to details such as the car's make and model, purpose of use, age of car, etc.
Claims History:
The insurer may reject an application if the applicant has a history of making fraudulent claims.
High-Risk Driver Profile:
New drivers or those with poor driving records may have to pay a higher premium for coverage if they fall under the high-risk driver category.
Prior Information to the Insurer:
It is recommended that a policy holder inform the insurer before taking the vehicle to a garage for repairs. This will allow insurers to determine whether a claim should be approved as early as possible.
No Claim Bonus (NCB):
Insurers such as Shriram General Insurance offer No Claim Bonuses to policy holders who have never made a claim within a certain period of time. Claims under the new policy might be rejected if individuals provide incorrect information about their No Claim Bonus.
Disobeying Traffic Rules:
A car insurance claim will be rejected by the insurance provider if you are found to be violating certain rules and regulations. It is common for insurers not to accept claims from drivers who are impaired by alcohol or drugs, using mobile phones or are underage.
Claims will also be rejected if you are caught driving without a license. Shriram General Insurance suggests that drivers must be aware of traffic rules and keep the necessary documents with them while driving.
Non-Payment of Premiums:
Unpaid premiums by policy holders often result in claims being rejected by vehicle insurance companies. It is also possible for one's motor insurance renewal to be rejected due to non-payment or late payments of premiums.
How to Avoid Car Insurance Claim Rejection?
It is recommended that policyholders become familiar with the details of their insurance policy. We have a dedicated customer support team that is ready to assist you. Moreover, all inquiries raised by our policy holders are promptly responded to. Below are some important points to keep in mind:
When purchasing a policy or filing a claim, provide accurate information.
Update your policy whenever your personal information or vehicle details change.
Avoid accidents and potential claim rejection by following traffic rules.
Keep your vehicle in good working order to prevent accidents caused by technical malfunctions.
Keep all necessary documents on hand and report any claims as soon as possible.
Steps to Follow After Claim Rejection
Shriram General Insurance advises policy holders to take the following steps if their vehicle insurance claim has been rejected:
Understand the Reason
If your insurance claim has been rejected, it is important to contact the insurance company and request a detailed explanation. This will allow the policyholder to take corrective action.
It is imperative that the policy holder rectifies any errors and provides all the required documents prior to refiling a claim.
Seek Professional Help
An individual can seek professional assistance from insurance brokers or agents from whom he purchased the policy if their claim was rejected for an unclear reason or if they need assistance with their application. A professional can guide an individual through the process and assist with disputing their rejected claim.
Take Corrective Measures
Before filing another claim, an individual should take corrective measures such as improving their driving skills or repairing their car if the reason for their claim rejection is related to their driving record or their car's condition.

Summary
It is important to provide accurate and complete information about your vehicle and its use when applying for car insurance. It's important to read and understand the terms and conditions before purchasing a car insurance.
Be sure to understand what is covered and what is not, as well as the procedure for filing a claim. Keeping all documents related to the car insurance policy, including the policy document, premium receipts, and claim forms, is also important.
In case of an incident, take photographs and gather evidence such as witness statements, police reports, and medical reports, as applicable. This can help with filing a strong claim and prevent rejection.
In conclusion, preventing claim rejection by car insurance companies in India requires careful attention to detail, responsible behavior and prompt action.
Shriram General Insurance provides a range of motor insurance policies that work for every car owner. Making a claim, renewing a policy and applying for a new plan online has never been this easy. Get a quote now!
Key Highlights
Claim rejections can occur if one has a history of accidents, incorrect information on claim application process, etc.
Policy holders must be honest and accurate while filling out their applications and understand the coverage terms and conditions.
Even if your car insurance claim is rejected, there are still several alternatives such as seeking the help of an insurance agent or broker.
If the insurance claim has been rejected due to personal reasons you should take corrective measures such as improving their driving skills or getting their car repaired before reapplying.
FAQs
Should a damaged car be sent for repairs as soon as possible?
No, it is not advised to send a damaged car for repairs before informing the insurer as they will need to inspect the vehicle for damage. This inspection will help the insurer assess the claim's authenticity.
Can one claim insurance for a personal car that was used for commercial purposes?
No, insurers will reject a claim that involves a personal car being used for commercial purposes. This is why policy holders must declare the purpose of the car when purchasing the plan.

3. Can one drive their car despite the insurance application being rejected?
It is illegal to drive a car without insurance in India. Car owners must secure insurance or refrain from driving their vehicles. Shriram General Insurance provides a variety of vehicle insurance policies with quick claims processing.
How long does a commercial vehicle insurance policy last?
This insurance policy generally covers the insured vehicle for a year.
How much does commercial car insurance cost?
Some of the factors that affect the cost of premium payments for commercial car insurance include:
Location of the insured vehicle
Type of engine
Add-on coverage features
You may be interested in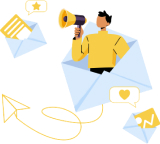 Love our blog posts?
Subscribe to get updates directly to your e-mail inbox
Popular Posts
Related Posts