The Ultimate Guide to Online Vs. Offline Car Insurance Policies
Posted on April 19,2023
When it comes to car insurance, it is important to explore all the available options to make the right decision. The big question is: should one stick to the traditional offline insurance process or switch to online insurance and enjoy the convenience of technology? This is a question that many car owners face.
This blog post from Shriram General Insurance has all the details one needs to know to decide whether to go with an offline or online motor insurance plan. It closely examines the differences between an online and offline car insurance policy, which range from coverage and pricing to customer service and claims. So, get ready for a side-by-side comparison of these two options.

What is Offline Car Insurance?
Offline car insurance simply refers to buying insurance for one's car by visiting an insurance company branch or an agent in person and completing the paperwork manually. After one receives the motor insurance policy, it is crucial to keep it safe as it can be used as proof of insurance; losing it could lead to fines if one cannot present the document to the traffic police.
What is Online Car Insurance?
Online car insurance is the digital way to get one's four-wheeler protected. With this option, car owners can easily compare quotes, purchase policies and manage their coverage from the comfort of their homes.
In addition, the claims process is streamlined, quick, easy and there are no in-person meetings or physical paperwork involved. Also, since everything is done online, one can access policy information 24/7 as well as make updates and changes to the policy with just a few clicks.
It's possible to purchase a motor insurance policy online by visiting the website of one's preferred insurer. Shriram General Insurance provides a wide range of car insurance policies on the website, which is digital-friendly and easy to use.
Differences Between an Online and Offline Car Insurance Policy
Understanding the difference between an online and offline car insurance policy can help one decide on the right plan to purchase. Here's a comparison of the two:
| | | |
| --- | --- | --- |
| Important Pointers | Offline Car Insurance | Online Car Insurance |
| Purchasing Process | Involves meeting with an agent or representative, filling out forms and providing necessary documentation. | The process is more streamlined and convenient. It includes visiting an insurance company's website or mobile app, entering basic information, selecting a plan and buying it online. |
| Transparency | Transparency is often problematic due to the involvement of middlemen or intermediaries. | It is a more transparent process; Policy holders have constant access to all policy documents and can make an informed decision without outside influence. |
| Time | The process can be time-consuming and requires travelling outside one's home and interacting with people. | The process is quick and can be done at any time of day. Shriram General Insurance has a user-friendly website that makes it easy for policy holders to buy policies and make changes to them. |
| Comparison | The process can be challenging. One might need to visit multiple offices or agents. | Anyone can easily compare policies online by visiting insurance company websites or using insurance comparison websites to find the right coverage options. |
| Customer Support | Customer support may be limited due to working hours. | Policy holders can access various support options including chatbots, email and customer support. |
| Claim Settlement | The process often involves a lengthy, manual claim settlement process. | Online car insurers provide a speedy and efficient claim process thanks to their advanced digital infrastructure. For example, Shriram General Insurance provides a super-fast claims process. |
| Renewal | Renewing a policy can be just as challenging as purchasing it initially. Policy holders will be required to meet agents, fill out paper forms, make payments in person and more. | The process of renewing a policy is easier than the initial purchase process. The insurance company saves the policy holder's information and they can just log in, pay and renew their policy instantly. |
Benefits of Buying Online Car Insurance
Thorough Research: Individuals can conduct in-depth research on car insurance policies by exploring resources such as insurer websites and blog posts. The online process enables better comparison and informed decision-making.
Easy Purchases: Buying car insurance online via the insurer's website can be completed in just minutes without any paperwork. The online process is hassle-free and efficient.
24/7 Support: Online insurers such as Shriram General Insurance offer round-the-clock customer support to assist with policy purchases, claims and any policy-related issues.
Streamlined Claim Settlements: Online car insurance eliminates certain hurdles that policy holders face in claim settlements, including excessive documentation, coordination issues and payment transfers. Insurers employ advanced technologies such as artificial intelligence and machine learning to facilitate instant claim settlement, cashless payments and seamless coordination.
Online Vs Offline Car Insurance – Which is Better?
With online insurance, anyone can easily compare various policies. After careful consideration and comparison, one can select the coverage that suits them perfectly and purchase it from the comfort of their home. Shriram General Insurance's online process is quick and transparent and we provide all the necessary information for policy holders to make the right decision.
It is important to note, however, that not everyone is comfortable with buying insurance online and some may prefer to visit insurance branches directly. Ultimately, the choice between buying car insurance online or offline is personal. Individuals should consider the above-mentioned factors when planning to get four-wheeler insurance when deciding whether to purchase car insurance online or offline.
Make an Informed Decision
Selecting the ideal four-wheeler insurance plan can be overwhelming due to the abundance of online and offline options available. Nevertheless, the ease and comfort of online motor insurance policies have made them increasingly popular among car owners. Shriram General Insurance is a trustworthy and dependable source for all insurance requirements. With comprehensive coverage, round-the-clock customer support and a seamless online purchasing process.
Shriram General Insurance is one of the top choice for car insurance buyers. So, why not consider insuring your vehicle with us? Click the 'Insure Now' button on our website and take the first step towards a secure future for your car.
Key Highlights
Offline motor insurance is purchased through a physical agent or insurer.
Comparing coverages is easier for online plans as compared to offline policies.
Customer support is available 24/7 online and through various channels for online vehicle insurance providers such as Shriram General Insurance.
Online motor insurance is often seen as a more convenient and cost-effective option.
Ultimately, the choice between buying car insurance online or offline depends on the comfort level and preferences of the person buying the coverage.
Frequently Asked Questions (FAQs)
Is it advisable to buy online insurance?
Online insurance options allow one to purchase insurance anywhere and anytime without visiting a physical location. Additionally, online insurance often has a quicker and more streamlined purchasing process, with instant policy issuance. Visit the Shriram General Insurance website to get a quote today.
How can one check their car insurance details online?
There are three ways to check the details or status of an insurance policy online:
Visit the Insurance Information Bureau (IIB) portal.
Visit the Vehicle All India Information Network (VAHAN) website.
Visit the website of the insurance company from which one purchased the policy.
Should one purchase online or offline car insurance?
There are certain advantages to purchasing online motor insurance policies over offline ones. Online insurance purchases are less time-consuming and take less effort. One can also check all the available insurance options in one go and compare them to find the one that suits their needs.
However, while online insurance may have certain advantages over offline insurance, one must evaluate and decide which option is suitable based on their personal circumstances and preferences.
Is online four-wheeler insurance always priced lower than offline insurance?
The cost of a motor insurance plan varies based on several factors such as age, driving history, type of vehicle and location. While online insurance providers such as Shriram General Insurance do provide affordable premiums, comparing quotes from multiple sources before making a purchase is always recommended to ensure one gets the perfect deal.
What should one do if they face a problem while buying an online car insurance policy?
If one encounters any issues while purchasing a motor insurance policy online, they can contact the insurance company's customer support team for assistance. Many online insurance providers provide 24x7 customer support through phone, email and chat to help policy holders with issues or queries.
Additionally, reputable online insurance providers like Shriram General Insurance can provide clear and comprehensive answers to questions as well as dispute-resolution processes to ensure a seamless purchasing experience.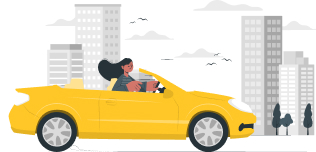 Make your ride reliable, Insure it now! with Shriram General Insurance
Insure Now
You may be interested in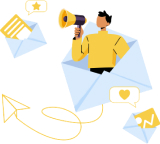 Love our blog posts?
Subscribe to get updates directly to your e-mail inbox
Recent Posts
Categories
Car Insurance
Two Wheeler Insurance
Motor Insurance
Personal Accident Insurance
Commercial Vehicle Insurance
Travel Insurance
Home Insurance