How to Protect Yourself and Prevent the Spread of COVID-19?
Posted on January 05,2023
A respiratory virus called the 2019 Novel Corona virus, or COVID-19 is making headlines for causing an outbreak of respiratory illness throughout the world. The Corona virus menace has emerged as the biggest threat to humanity in recent times. The COVID-19 pandemic is the defining global health crisis of our time and the greatest challenge we have faced since World War Two. We have now crossed the tragic milestone of one million deaths, and the human family is suffering under an almost intolerable burden of loss.
What is COVID-19?
COVID-19, otherwise known as corona virus disease 2019, is a new illness caused by a previously unknown virus called SARS-CoV-2. The virus is part of a family of corona viruses which are responsible for lots of different illness from the common cold to the flu. But this new strain can be more severe in some populations. Discovered in December 2019, the virus has since spread around the world and on 11 March, the World Health Organization (WHO) declared it pandemic.
How are corona viruses spread?
An investigation of the COVID-19 is still ongoing but other human corona viruses are spread through person-to-person contact. Similar to cold and flu, a person becomes sick through close contact with an infected person. The virus is spread through respiratory droplets produced by an infected person through coughing and sneezing or by touching surfaces with the virus on them.
Signs and symptoms of corona viruses:
In confirmed cases of COVID-19 infections, symptoms include fever, cough, headache, sore throat and shortness of breath and the severity has ranged from mild to people being severely ill. The virus that causes COVID-19 seems to be spreading easily and sustainably in the community (community spread) in some affected geographic areas. Community spread means people have been infected with the virus in an area, including some who are not sure how or where they became infected.
How to protect from corona viruses?
The best way to protect yourself from contracting corona viruses is by using the same daily habits that help prevent the spread of many viruses, including the common cold and the flu. To help prevent the spread of disease always:
Avoid close contact with people who are sick.
Wash your hands with soap and water frequently. Wash with soap and warm water for 20 seconds. If soap and water aren't available, use an alcohol-based hand rub.
Avoid touching your eyes, nose, and mouth with unwashed hands.
Stay home when you're sick (and keep sick children home from school).
Cover your cough or sneeze with a tissue, then throw the tissue in the trash and wash your hands. If you don't have a tissue, cough or sneeze into your upper sleeve or elbow, not your hands.
Clean and disinfect frequently touched objects and surfaces.
Preventive actions:
The only way to stay away from the disease is to take preventive measures. The virus may spread when an infected person sneezes, coughs or exhales, and people around them breathe in these micro-droplets. For this reason, it's important to stay around one meter (3 feet) away from someone you know to have the virus. The most common symptoms are a dry cough, tiredness and a high temperature. Other flu-like symptoms such as aches and pains, nasal congestion, runny nose, sore throat or diarrhea are also common. Take following steps strictly:
Wear a Mask
It is a fact that the virus interacts with a person through mouth, eyes, and nose. It is very important to wear a face mask. There are two types of face masks, fabric masks (which you can make yourself) and medical masks. N95 masks may be the most effective at reducing the spread of the novel corona virus, according a study by researchers. N95 masks have the best effectiveness and completely contain the horizontal spread to between 0.1 and 0.25 meter. Wearing a face mask can shield others around you from your own respiratory beads.
Follow Social Distancing
Social Distancing, also known as, "physical distancing", keeps a safe distance between yourself and other people. Covid-19 spreads mainly among the people who are in close proximity (within about 6 feet) for a longer time. Social Distancing is the only way to protect yourself from COVID-19. Keep a minimum distance of 3 ft. from others. Avoid going out in crowded areas.
Hand Hygiene
Rinse off the soap and dry your hand properly with a disposable towel or a dryer. Hand sanitizer is one of the most convenient on the go methods to clean your hands, however it may not be as effective as washing your hands but washing your hands every time is not convenient for most of the people where hand sanitizer is one of the best alternatives of hand hygiene. Hand sanitizers contain ethyl alcohol, isopropyl alcohol or both to kill bacteria and viruses in your hands. Keeping a hygienic hand is a lifesaving technique in this pandemic.
Medical Care
Most people who get COVID­-19 will have a mild form of the illness and recover without needing professional medical care. Around eight out of every 10 people with COVID­-19 will have mild symptoms. While COVID-19 can be more dangerous in older people, anyone can get it including young people, some of whom become seriously ill. At the moment there is no proven cure for COVID-19 but taking advised medicine, drinking lots of liquids, and getting enough rest can help you manage Covid symptoms. If you think you have COVID-19, stay at home and call your local health service for advice. Do not visit any place as you could pass the virus onto others. If your symptoms don't improve after seven days or if you have difficulty breathing and persistent pain in your chest, call your local health service immediately. No vaccine is available as on date for treatment of Covid-19.
People can suffer from COVID if they are in contact with a COVID patient. The disease can spread from person to person through small droplets from mouth or nose of an infected person. Keeping a hygienic hand is a lifesaving technique in this pandemic. Clean and disinfect frequently touched objects and surfaces every day. High touch surfaces include counters, tabletops, doorknobs, bathroom fixtures, toilets, phones, keyboards, tablets, and bedside tables. Vitamin D may protect against COVID-19 in two ways. First, it may help boost our bodies' natural defense against viruses and bacteria. Second, it may help prevent an exaggerated inflammatory response, which has been shown to contribute to severe illness in some people with COVID-19. Our bodies make vitamin D when exposed to sunshine. To prevent from COVID-19, it is advised to maintain proper hygiene to your hand and body. Since close person-to-person contact appears to be the main source of transmission, social distancing remains a key way to mitigate spread.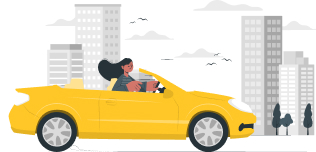 Make your ride reliable, Insure it now! with Shriram General Insurance
Insure Now
You may be interested in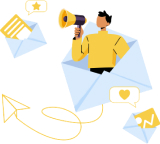 Love our blog posts?
Subscribe to get updates directly to your e-mail inbox
Recent Posts
Categories
Car Insurance
Two Wheeler Insurance
Motor Insurance
Personal Accident Insurance
Commercial Vehicle Insurance
Travel Insurance
Home Insurance