How to Claim Car Insurance for Self-damage?
Owning a car is a unique experience because it enables you to fulfill your family needs while also providing comfortable travel to any destination you desire. However, road accidents are unpredictable. No matter how skilled you are at driving, collisions may happen because of someone else's mistakes. That's where car insurance comes in. With a valid policy, you can financially protect your vehicle from accident-related damages. In this blog, we will discuss self-accident claim car insurance. So, if you are unfortunately involved in an accident, you know what to do.
What is Self-Damage Car Insurance?
Own Damage (OD) Cover, commonly referred to as self-damage car insurance, is designed to offer protection to your vehicle against an array of unforeseen damages. Its scope extends beyond just collision-induced damages to your vehicle. This coverage encompasses impairments arising from natural events such as floods, storms, hurricanes, earthquakes, as well as harms stemming from human-induced disasters like theft, fires, and civil unrest.
Steps Involved in Claiming Car Insurance for Self-Damage
If you are unsure of the process for filing an insurance claim for your own damages to your car, no worries, just follow the simple steps outlined below.
Notify Your Insurance Company
Contact your insurance company to report the incident and provide information about the damage to your car. Ensure you are transparent and do not withhold any information from your insurance company, as concealing details can cause your claim to get rejected.
Report to the Police
Once the accident is reported to the police, filing a First Information Report (FIR) is advisable. However, it is important to note that the FIR copy may not be necessary for all incidents. For instance, an FIR might not be required if the damage is minimal and involves only minor scrapes and dents.

It is essential to submit a n FIR if a third party is involved in the incident. To get a clear understanding of the specific requirements, it is best to contact your insurance company.
Capture the Evidence
Make an effort to document the accident site and the car's damages through clear photos and videos. Ensure that any injuries are visible in the documentation to help the own damage insurance provider assess the actual damages and settle the claim appropriately.
Having clear evidence not only aids in negotiating with your insurer but is also a requirement during the verification process for self-accident claim car insurance.
Submit Necessary Documents
You must submit the below documentation to file a car insurance claim for your damage.
Duly filled & signed claim form in all aspects.

Copy of your insurance policy

FIR copy (if required)

Vehicle registration copy

Copy of driving license

Identity proof

Address proof

Vehicle estimate repair cost

Original copy of medical bills (if required)

Final tax invoice
Get Your Vehicle Inspected
After you file a claim process, your insurer will arrange for a surveyor to conduct a thorough inspection of the damages to your car. This is to confirm that the information provided matches the specifics in your claim statement. The appointed surveyor will conduct a thorough investigation and submit a report with your insurer.

Claim Settlement Process
If you choose the cashless option, you'll need to have your vehicle repaired at a garage within the insurer's network. In this case, the bills will be paid directly by your insurance company to the network garage.

On the other hand, with a reimbursement claim, you can have your car fixed at a garage that's convenient for you. Your insurer will evaluate the estimated repair cost given by the surveyor, along with the actual bills from the garage where your vehicle was repaired. Then, they will settle the claim accordingly.
Conclusion
While the premium for own damage insurance might be higher than that of third-party coverage, the decision to choose self-damage car insurance is strongly advisable. This is due to the fact that it provides an elevated level of protection for your vehicle, ensuring comprehensive coverage and peace of mind in the face of unforeseen events.

FAQs
1. Is a late submission for the self-damage claim

process for car insurance acceptable?
No! You need to submit the documents for a claim before the deadline. Otherwise, the claim that you submit may be rejected.
2. Do you need an FIR copy for all self-damage claims?
No, not in all cases. The FIR copy is generally not necessary for minor incidents. To know more details about the claim process, contact your insurance company or visit it's website.
3. Is comprehensive general car insurance and self-damage car insurance the same?
No! They are different. Comprehensive car insurance provides coverage for both third-party liabilities and own damage. One the other hand, own/self-damage insurance provides coverage exclusively for injuries sustained by the insured car.
4. Does the self-damage car insurance encompass damages caused by natural calamities?
Of course, yes! This car insurance coverage includes natural calamities like severe floods, storms, hurricanes, and earthquakes.
5. Will a self-damage car policy cover damages to a third-party's vehicle?
No! Self-damage car insurance will cover only the insured car. If you need a third party's car insurance coverage, look for third-party insurance from Shriram General Insurance or opt for the comprehensive insurance (as it offers both third-party and own damage coverage).
You may be interested in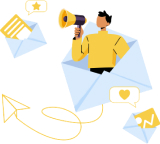 Love our blog posts?
Subscribe to get updates directly to your e-mail inbox
Popular Posts
Related Posts