The Future of Electric Cars: What to Expect?
With electric cars becoming increasingly common on the road, the demand for all-electric cars is booming. The recent electric car trend is driven by falling prices, a diverse range of models, growing investments, and rapid charging infrastructure expansion.
Electric vehicles are emerging as the future of transportation, gaining momentum as they become increasingly accessible and attractive. Are you curious to know what the future holds for electric cars and how it will shape mobility? Here, let's explore the future of electric cars and their expectations:
What Is An Electric Car?
A car that runs on an electric battery instead of an internal combustion engine is called an electric car. Electric cars are an excellent innovative alternative to currently available cars to minimize the rising pollution, global warming, and the depletion of natural resources.
When compared to the petrol/diesel fuel car, electric car is a one-time investment. So it can cut down the cost of fuel.
Switching To An Electric Car
One of the best things you can do to help the environment is to switch to electric cars. Here are some of the compelling reasons for converting from a petrol/diesel-powered car to an electric car:
Better For The Environment
Electric cars have numerous environmental benefits compared to other vehicle types. Throughout their lifespan, Electric vehicles generate considerably less pollution than ICE cars.
This shift brings significant benefits to society, especially for the most vulnerable groups, who often suffer heavily from the harmful effects of transportation emissions.
Electric cars offer considerable savings on repair and maintenance expenses, providing a financial benefit for their owners. Electric vehicles have fewer components compared to traditional cars, making breakdowns less likely.
With no internal combustion engine, there's no need for oil changes, and brake wear is also minimised. These factors lead to significant reductions in maintenance requirements and costs. This not only promotes sustainability but also provides an attractive financial incentive for those considering the switch to electric vehicles.
Electric cars lack a conventional gearbox, constituting another notable distinction between electric and combustion engine vehicles. Operating an electric car doesn't involve gear changes, and it functions like a vehicle with automatic transmission.
Moreover, this comes without any extra cost to you. Due to the quietness of an electric motor, driving in busy start-stop traffic in the city or traffic congestion has been more comfortable.
The Future of Electric Vehicles
Battery Technology
An important future development in EVs is battery technology, and it will move the automobile industry forward. Batteries hold a pivotal role in electric vehicles, and improving their ability is important. The next wave of electric cars is set to feature increasingly efficient and sophisticated battery systems, marking a significant advancement in the industry.
A recent stride in battery innovation comes in the form of solid-state batteries. These batteries have enhanced efficiency compared to conventional lithium-ion batteries. Moreover, their liquid electrolyte-free composition contributes to increased safety.
The recent advancements in electric car battery technology have extended the driving range, allowing covering more kilometres on a single charge. This represents a remarkable improvement over the current state of electric vehicle batteries.
Presently, electric vehicles carry a higher price tag than traditional petrol and diesel cars. The cost of batteries contributes significantly to this disparity. With the potential to reduce battery costs, new technologies promise to make electric automobiles more affordable.
Charging Infrastructure
The increasing evolution of electric cars demands more efficient charging infrastructures. Presently, the charging infrastructure for electric vehicles is gaining momentum. With this shifty changing scenario, locating a charging spot for your electric car will become notably easier in the future.
This evolution includes the establishment of additional public charging stations and the availability of faster-charging technologies. Furthermore, charging your electric car will be more budget-friendly compared to the price of petrol and diesel.
Anticipated increases in petrol and diesel costs in the future make electric cars a financially wiser choice. Opting for an electric vehicle can save you a lot of money compared to traditional fuel-powered options.
Increased Accessibility
In the future, the electric vehicle industry will experience enhanced accessibility. This is driven by the projection that electric cars will become more widely available and affordably priced. As prices decrease, more consumers will gain access to electric vehicles.
The future of electric cars will become increasingly practical for everyday use as the charging infrastructure continues to expand. This proliferation of charging stations allows people to drive their electric cars with greater convenience.
Expansion of Utilities
The utility sector also plays an important role in the growth of electric car chargers and the development of electric cars.
Many dedicated programs have been initiated to establish charging station infrastructure and tools within multifamily buildings, public areas, and business locations. This program provides essential resources, infrastructure, and technical guidance.
Career Advancement Opportunity
In recent times, job opportunities have been expanding significantly due to the technology boom. Experts in Artificial Intelligence and Machine Learning are finding many prospects from the advancements in home charging stations, batteries, and clean vehicle technologies.
Top-tier institutes offer professionals a means to augment their skills through advanced courses in AI & ML. These courses provide insights into data science and artificial intelligence.
Conclusion
The electric vehicle future outlook appears promising, with the significant advancements in electric cars.In recent times, the automotive industry has been actively investing in transitioning from conventional gasoline-powered vehicles to electric ones. This shift indicates that one can anticipate various exciting developments and innovations in the future of electric cars.
FAQs
1. Is an electric car emitting less pollution than conventional petrol/diesel vehicles?
Absolutely! Conventional petrol and diesel vehicles are significant contributors to particulate emissions, a major source of vehicle-related pollution. Electric cars that are powered by batteries emit no noise or tailpipe emissions.
2. How much does it cost to charge an EV?
The price for a single charge varies from State to State depending on the notified State electric car tariff and the vehicle's battery capacity.
3. Is the electric car safe?
Yes! All EV batteries undergo proper testing methods before getting into sale. You don't need to worry about it. So you can drive your electric car more comfortably without worrying about safety.
You may be interested in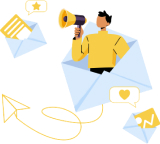 Love our blog posts?
Subscribe to get updates directly to your e-mail inbox
Popular Posts
Related Posts