FOR YOUR NEW VEHICLE HERE IS A LONG TERM MOTOR POLICY
Posted on January 05,2023
For a nation on the cusp of economic development, India can well avoid the tag of being the accident capital of the world. In India, more than 150,000 people are killed each year in traffic accidents. That's about 413 fatalities a day and 17 deaths every higher which is far higher than developed auto markets like the US. According to estimates, about 60 per cent of two-wheelers and 35-40 per cent of four-wheelers are being driven without any motor insurance cover. The data shows that vehicles that were five years old or younger are more prone to road accidents.
Order of the Apex Court:
On 20th July 2018, the Supreme Court ordered that third-party insurance cover for new cars be for a period of three years, and five years for two-wheelers. The order is applicable to all policies sold from September 1, 2018. Your cash outgo is going to increase as you have to pay lump sum premium for long-term policy.
What is mandated?
The Supreme Court has mandated to provide only three-year car insurance and five-year bike insurance for all new vehicles from September 2018. This is applicable for the third party insurance as well. The Supreme Court has ruled that new cars and two-wheelers must purchase upfront insurance cover for at least three and five years, respectively. So now for your new cars and two-wheelers you must purchase upfront insurance cover for at least three and five years, respectively.
Regulatory Directives:
Insurance Regulatory and Development Authority of India (IRDAI) has also notified that 3 years and 5 years long-term motor policies are effective from 1st September. The pricing would be 3 times 5 times of current rates.
Two Options:
The two options have been provided by the regulator stating a) Long-term package cover offering both Motor Third Party Insurance and Own Damage insurance for three years or five years as the case may be, or b) a bundled cover with a three-year or five-year term (as applicable) for the third party component and a one-year term for the Own Damage.
Car Policy:
The car insurance has two components-Own Damage and Third Party Insurance. While Own Damage covers your own car, Third Party insurance covers damage done to the third party in the accident. The ruling applies to the Third-Party cover of the motor insurance policy. The initial insurance cover on a new private car exceeding 1500 cc will be at least Rs 24,305, up from a base of Rs 7,890 now.
Motorbike Policy:
The practice of annual premium payments gets a quiet burial. For bikes with an engine capacity beyond 350 cc, the buyer must pay Rs 13,024 against Rs 2,323 currently. Insurance premiums can vary across models.
Protection of your Rights:
You can get the third-party cover cancelled during the term in the case of double insurance, or when the vehicle is not in use anymore or is sold or transferred. Also, the no-claim bonus would be applicable on the own damage component when the policy term has been completed.
If you are the one who forget to renew or find it difficult to retain insurance, this is good news to you. Your long-term premium payments would proportionately raise the initial outgo on new vehicles, but will save you from the trouble of yearly renewals.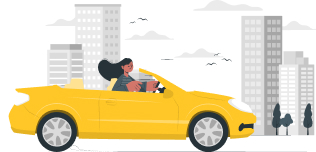 Make your ride reliable, Insure it now! with Shriram General Insurance
Insure Now
You may be interested in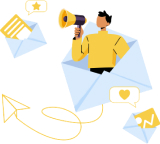 Love our blog posts?
Subscribe to get updates directly to your e-mail inbox
Recent Posts
Categories
Car Insurance
Two Wheeler Insurance
Motor Insurance
Personal Accident Insurance
Commercial Vehicle Insurance
Travel Insurance
Home Insurance