EV Car Insurance in India: Why Is It Costly?
Posted on May 17,2023
Despite being environmentally friendly and cost-effective, electric vehicles have higher insurance premiums than conventional vehicles. There is growing concern among electric four-wheeler owners, who already pay a high premium for their car.

One solution to reduce the cost of car insurance for electric vehicles is to compare policies and insurers while looking for companies that specialise in insuring these vehicles. This blog post highlights the reasons why electric car insurance is so expensive and suggests solutions for their owners that will help reduce these costs.
With global warming, it is impossible to disregard the alarming escalation in fuel prices and the surge in air pollution levels in many major cities in India. Consequently, owning an electric vehicle appears to be an alternative to owning a regular car.
Electric vehicles operate on battery power and need less maintenance. They are also costlier to purchase than their fuel-powered counterparts and the expense of repairing or replacing malfunctioning components can be significant. Thus, acquiring four-wheeler insurance for electric vehicles is essential; a comprehensive car insurance policy can help safeguard one's electric four-wheeler from various natural and man-made calamities as well as finances.
By doing some research on insurers and ensuring their insurance plan covers all the requirements, electric vehicle owners can find affordable insurance for their eco-friendly vehicles. Shriram General Insurance provides the optimum car insurance with quick and hassle-free claim settlements. Buy Shriram Car Insurance online today.

Top Reasons Why EV Car Insurance is Costly:
Cost of Electric Cars:
Since electric cars rely on electric motors, batteries and transmission modes, they are expensive. In addition, the battery pack is the most expensive component since it is made of lithium ions, increasing the cost of manufacturing electric cars. Therefore, electric vehicle insurance premiums are increased because of higher insured declared values.
High Maintenance:
Electric cars are expensive and require more extensive maintenance due to their complex and costly components. Repairing an EV requires a high degree of expertise to service or fix any damaged part. Since electric vehicles are only starting to gain popularity in India, there are fewer mechanics specialising in repairing these vehicles compared to traditional cars. Consequently, the labour cost of servicing and repairing electric cars is higher and as a result, car insurance costs higher for electric vehicles.
Read more: Electric Car Insurance: Is it necessary?
How to Lower the Cost of Four-Wheeler Insurance for Electric Vehicles?
The insurance premium rates for electric cars differ depending on the insurer and the type of coverage selected. Here's how to get affordable insurance premium rates online:
Buy the Policy Online:
By opting to purchase the vehicle insurance online, the policy holder can compare different policies and select the one that meets their needs and budget.
Avoid Minor Claims:
Policy holders should refrain from filing claims for minor damages as this will affect their No Claim Bonus (NCB). It is recommended that minor repair expenses be paid out of the vehicle owner's pocket and not claimed under the car insurance plan.
Utilise the NCB:
If the policy holder has been insured for a significant amount of time and has not filed any claims during those years, they may have accumulated a certain percentage of NCB, which can be utilised to reduce future premium rates for vehicle.
Install an Anti-Theft Device:
If an anti-theft device approved by the Automotive Research Association of India (ARAI) is installed in the electric car, premium will be much more affordable.
Summing Up
The popularity of electric cars is gradually on the rise in India, primarily due to the skyrocketing costs of fuel as well as the visibly increasing effects of global warming. In the next few years, more Indians are expected to purchase electric vehicles in place of conventional petrol/diesel engine cars.
As a result, while car insurance costs higher for electric vehicles now, this cost will come down in the future due to the forecast increase in demand and supply.
In short, electric four-wheeler insurance is costly due to several reasons; these include the costly and intricate technology used in such vehicles, the lightweight body design that renders them more susceptible to damage and the potential difficulty in sourcing replacement parts.
To ensure adequate insurance coverage, it is advisable for electric car owners to buy a vehicle insurance policy. One can utilise a car insurance premium calculator to assess the cost of insurance and select a suitable plan for the electric car. Contact Shriram General Insurance today for optimum car insurance. Insure now!
Key Highlights
Electric vehicles are costly than their fuel-powered counterparts and the expense of repairing or replacing their malfunctioning components can be significant.
Electric cars are powered by robust lithium-ion batteries with a limited lifespan. Car owners must replace these batteries before they cease to function correctly.
Repairing an electric vehicle requires a high degree of expertise to service or fix any damaged part and thus drives up servicing and repair costs.
The primary step that an electric vehicle owner should take is to purchase the car insurance policy online. By opting for an online purchase, they can compare different policies and select the one that meets their needs and budget.
FAQs
How can one find the right insurance company for their EV car?
Electric vehicle (EV) owners should look for insurers that can settle claims quickly and provide affordable premiums. Shriram General Insurance provides an almost completely paperless process and low-cost insurance. Click here to know about the benefits and features this reputed insurer provides.
Which insurance plan is suitable for electric cars?
To obtain the optimum benefits, it is recommended to insure electric cars with a comprehensive policy, which not only covers third-party liabilities but also insures against damages to the insured vehicle. Furthermore, policy holders can opt to include add-ons to expand the coverage of the comprehensive plan.
Can the high battery cost raise insurance premiums for electric cars?
The cost or approximate market value of the electric vehicle is the primary determinant when it comes to calculating EV insurance premiums. Electric vehicles utilise costly lithium-ion batteries to power their motors and since the cost of the vehicle is directly linked to the battery's cost, insuring an EV can be more expensive compared to conventional petrol or diesel-powered vehicles.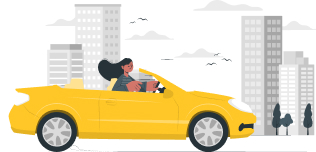 Make your ride reliable, Insure it now! with Shriram General Insurance
Insure Now
You may be interested in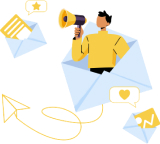 Love our blog posts?
Subscribe to get updates directly to your e-mail inbox
Recent Posts
Categories
Car Insurance
Two Wheeler Insurance
Motor Insurance
Personal Accident Insurance
Commercial Vehicle Insurance
Travel Insurance
Home Insurance