What is the vehicle scrap policy introduced in union budget 2021?
Posted on January 05,2023
In Union Budget 2021-22, Finance Minister Nirmala Sitharaman proposed vehicle scrapping policy for private as well as commercial vehicles. As the policy will help in fixing old and under-maintenance vehicles. The policy ultimately helps in elevating eco-friendly and fuel-efficient vehicles which aim to reduce air pollution and oil import bills. Under the vehicle scrapping policy, vehicles must go through the fitness test. Private vehicles older than 20 years and commercial vehicles older than 15 years should undergo a fitness test for sure. Which is to be conducted at automated fitness centers. "We are separately announcing a voluntary vehicle scrapping policy to phase out old and unfit vehicles. This will help in encouraging fuel-efficient, environment-friendly vehicles thereby reducing vehicular pollution and oil import bill. Vehicles would undergo fitness tests in automated fitness centers after 20 years in case of personal vehicles and after 15 years in case of commercial vehicles". Said Sitharaman during budget 2021. The procedure and details of the scrapping scheme will soon be shared by the ministry.
What is the eligibility for voluntary vehicle scrapping?
For voluntary scrapping, certain eligibility is needed for vehicles which consider private vehicles older than 20 years and commercial vehicles older than 15 years. Which says, private vehicles manufactured in 2000 are eligible for the scrape policy proposed. Though, under the 15 years, period vehicles should go under the fitness test. For which more automated fitness centers are going to be set up across the country by the government. This will filter whether vehicles are fit for the road or not. And, if some vehicles fail the fitness test thrice, they may be sent to mandatory scrapping.
The cost of re-registration and taxes included
According to the scrap proposal by the Ministry of Road Transport and Highways, the re-registration cost may rise by nearly 25 times on vehicles older than 15 years. For commercial vehicles, the fitness test cost will go about ₹25,000, whereas, private cars will sort up to ₹15,000. Also, the two-wheeler and three-wheeler will have to pay ₹5000-6000 from the current cost of ₹1000-1500 approx.
What is the green tax payment process?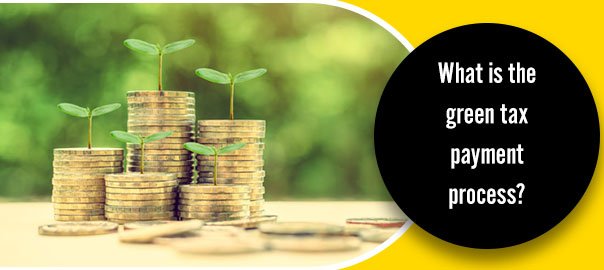 Financial 2021-22 has come up with the new implementation of the Green Tax concept at the time of renewal which will remain valid for 5 years. Though, it's not all new concept for metropolitan cities like Mumbai and Delhi. These cities already pay Environment Compensation Charges (ECC) or Green Tax for vehicles aged more than 15 years. Commercial vehicle owners levied green tax after a period of eight years.
How does vehicle scrap policy help?
The core purpose of implementing a vehicle scrapping policy is to separate old vehicles from public roads. According to the government's newly proposed vehicle scrapping policy, this will help in reducing pollution and oil imports dependency. The increasing level of pollution is alarming for people as it can in grow various respiratory problems. Hence, it is important to go for pollution control checks timely. Also, to meet the same purpose of reducing pollution, the government is inviting people to adopt electric vehicles. The light, medium and heavy vehicles will be covered under this policy. These old unfit vehicles produce about 10-12 times more pollution as compared to the new and fit vehicles. The initiative of this new scrappage policy also helps in waste metals recycling, improved safety, air pollution reduction. The idea of the increased fuel efficiency of current vehicles and investment will reduce oil imports. The Union Minister Nitin Gadkari said, "the demand for new vehicles will grow and the automobile industry will reach ₹6 lakh crore from the present ₹4.5 lakh crore.
According to the Federation of Dealers Association (FADA), there are about 37 lakh commercial vehicles and 52 lakh passenger vehicles eligible for voluntary scrappage with 1990 taken as the base year. About 10 percent of CVs and 5 percent PVs might still be plying on the road. This will give more space to retail purchases in the auto sector, giving rise to the medium and heavy vehicles segment. "Those going for the scrapping of their vehicles will get some benefits from the manufacturers. In fact, scrapping policy will prove to be a boon, not only it will boost the economy, benefit the automobile sector but also check vehicular pollution," said PTI
Final words, with the announcement of union budget 2021-22 by our Finance Minister Nirmala Sitharaman, covered up all essential areas seeking development. In the vision to make India a developed country.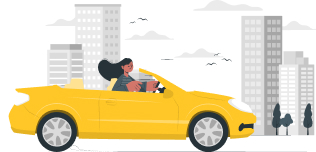 Make your ride reliable, Insure it now! with Shriram General Insurance
Insure Now
You may be interested in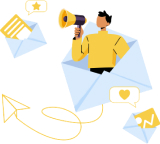 Love our blog posts?
Subscribe to get updates directly to your e-mail inbox
Recent Posts
Categories
Car Insurance
Two Wheeler Insurance
Motor Insurance
Personal Accident Insurance
Commercial Vehicle Insurance
Travel Insurance
Home Insurance