Tips For Buying A New Car
Posted on January 05,2023
A car happens to be an ideal vehicle when it comes to escaping pollution and the unbearable heat.
Cars offer us the comfort option of an air-conditioned ambience along with a spacious seating. Indeed having a car by your side is the greatest investment that provides you with high and solid returns. Festivities are nearing in and it's this time when most people are likely to buy themselves a new car. Owning a car is an overwhelming experience. But before you decide to buy yourself one, there are certain things you must consider before doing so.
Here are top 5 things you need to consider before buying a 4 wheeler this festive season-
1. Research
One of the many mistakes a buyer tends to make is, take a hasty decision when it comes to
discounts. This must be avoided at all costs. Why? Because a salesperson has a target to sell, if you don't conduct your own research chances are you might end up owning a car you really have no use for. Which is why, it is crucial that you surf the internet, read automobile magazines to search for vehicle types, variants, options, features, and prices.
2. Decide a budget
It's always good to fix a budget before buying a car. Why? For example- you decide to go to a showroom and you like the style and features of the car, but you can't afford it. At the time taking loans would seem to be a good option but then again unplanned loans can prove to be problematic in your future.
People who fail to pre-plan their budget ultimately regret buying the car. And that is why, it is crucial that you plan a budget at which you can afford a car, if you plan to buy your dream car with a loan, then be sure to check for EMI's beforehand.
3. Don't disclose your budget
If you think disclosing your budget will help the salesperson in better understanding about your needs, you are badly mistaken! A sales person's job is to get you to spend more than you prefer to spend. Remember the salesman may look friendly or harmless, but in reality what he wants you to do is get you to spend more.
4. Petrol vs diesel
Petrol and diesel cars have their ups and downs. A petrol car is cheaper in comparison to a diesel car. However, they don't come close to matching a diesel vehicle's fuel economy. But then again, maintaining a diesel car isn't cheap either. Which is why, before placing a finger on a diesel or a petrol car, just ask yourself how much do you travel. This will help you decide which the most suitable car for your investment is. If you happen to make frequent travels every day then a diesel car is a good option, if not then stick to a petrol car would prove useful.
5. Test drive
No matter how good the showroom, vehicle or the salesman, always ask for a test drive. Remember a test drive always lasts for about 20 mins. Which is why you must decide a terrain that you know? Be sure to check for the vehicle in light and heavy traffic, turns and bumps as this will let you know how well the steering is. Be sure to test its brakes to get a fair idea of how good it is for an emergency stop.
Once you have taken it out for a test drive and are absolutely sure that this is the car you wish to buy, there's just one last thing that you are required to do. And that's to get your brand new car insured. You need not necessarily take insurance provided by the Showroom! You can rather get better deal when you buy it directly e.g. if you buy insurance for your new car with Shriram General Insurance, you may get good discounts on premium!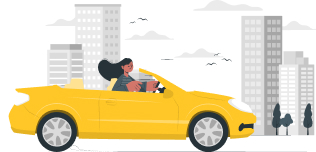 Make your ride reliable, Insure it now! with Shriram General Insurance
Insure Now
You may be interested in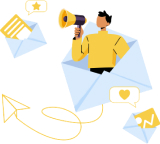 Love our blog posts?
Subscribe to get updates directly to your e-mail inbox
Recent Posts
Categories
Car Insurance
Two Wheeler Insurance
Motor Insurance
Personal Accident Insurance
Commercial Vehicle Insurance
Travel Insurance
Home Insurance