10 Safety Tips for Driving a Car at Night
Driving a car at night is no less than a challenge. There are several issues you may face behind the wheel in the dark. At times driving at night can be full of hassles in India due to the improper road conditions in some areas. You can also come across places with bad conditions or no street lights. On the other hand, high beams flash from the opposite direction disturbs your eyes and makes driving difficult. You can't control these situations, but surely be aware and sense try to handle mishaps. Road accidents are the major concerns people are facing across India. In 2019, due to road accidents, India reported about 151 thousand fatalities. And, about 70 percent of the accidents are connected to young people. If you want to curb this trouble we have some important tips for your safety.
Below are the 10 safety tips for driving a car at night –
Always stay alert: Whenever or wherever you go out, be alert especially at night time. If you don't stay alert it may create problems while driving. Therefore, don't let other things such as your phone or music disturb you when behind the wheel.
Ensure visibility: Driving a car at night needs clear visibility, therefore it is important to check the headlamps of the car if they are working well. A well-conditioned headlight helps to increase visibility at night. If you drive your car with dim light, it may cause difficulty in seeing the objects on the road coming your way.
Stay fresh and hydrated: You have to stay awake and hydrated while driving as it will help in an uninterrupted long drive at night. If you feel sleepy and dizzy, avoid driving as it may lead to severe road accidents. You must wait for some time, take some rest, eat something and then resume. It would be great if someone else in the car can drive.
Avoid drunk driving: Drink and drive is a big no for anybody. Mostly on weekends, people take such risks. As per the ministry's data, 12,256 road accidents occurred in 2019 which were related to drunk driving, against 12000 such cases reported in 2018. The National Crime Records Bureau (NCRC) data also shows that around 2% of the total road accidents that happen in India are due to drunk driving. In 201 9 alone, around 3000 people lost their lives in road accidents that were related to drunk driving, while 6,676 people were left injured in such drunk driving-related road accidents.
Avoid High Beam: It is highly advisable not to use a high beam while driving in the dark. As many people don't know the actual use of high beam and low beam headlights. You should never switch to high beams whenever passing through a crowded area. The high beam light affects the driver's eyes or someone coming from the opposite lane of the road. If there is no vehicle on the road and it's too dark you can use a high beam then. And, soon if you see any vehicle coming, you must shift to low beam immediately.
Clean rearview mirror: When driving at night, what only matters is visibility. And, that's why you need to keep the rearview mirrors clean. Though, the latest cars now are available with night settings which helps to change the angle of the reflective surface that removes glare from the headlight. Hence try to adjust the ORVMs (Outside Rear View Mirror/ Wing Mirror) in a position that should not harm or blind drivers.
Clean windshield: It is very important to keep the windshield clean before going out at night. A clean windshield will help in proper visibility and avoid road accidents. So, keep this in mind whenever behind the wheel.
Be in speed limit: Always remember to drive within the speed limit because high speed may lead to road mishaps. And, slow down at turns to avoid a collision. Therefore, always maintain an average speed while driving a car at night to avoid any issue.
Be insured: The most important thing you should have is a car insurance policy for every car owner. As per Motor Vehicle Act, 1988 you must buy a car insurance policy.
Final words, now you must have enough ideas and safety tips for driving a car at night. Apply these crucial tips and go ahead without any hurdles. Your life is important as are others. Drive safe, be safe!
You may be interested in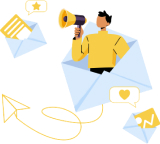 Love our blog posts?
Subscribe to get updates directly to your e-mail inbox
Popular Posts
Related Posts