Terrorism: A Low Frequency, High Severity Risk
Posted on January 05,2023
Terror insurance in India is growing bigger. With many public and private sector companies, landmark buildings and temples are queuing up to buy the cover. Before the 9/11 attacks in the US, standard insurance policies included terrorism coverage as part of the package. Now, terrorism coverage is generally offered separately at a price that more adequately reflects the current risk.
IS TERRORISM RISK INSURABLE? Horrible Terrible
Terrorism is a low frequency, high severity risk. Terrorist attacks are not random but purposeful to maximize damage and designed to cause surprise. Ideally, all big and small companies, infrastructure projects, schools, colleges, hospitals, government and private buildings, ports, hotels, stadiums and all business activities should be covered by terrorism insurance.
TERRORISM RISK INSURANCE IN INDIA:
Terrorism coverage is provided as an additional cover to all risks underwritten under fire, engineering and property damage. Terror insurance comes as an inbuilt cover for personal accident, mot of health and life insurance policies though some home and travel insurance policies do offer a cover for it, some don't include it as part of the package. It may need to buy at an additional cost. Property section of Engineering/ Project insurances including EAR, MCE, SCE, CAR, CPM, EEI, also provides the cover.
SALIENT FEATURES OF TERRORISM COVER:
Some of the salient features of terror cover as an add-on are:
Terrorism cover is taken as add on cover by payment of additional premium at the option of the insured.
The sum insured opted for can include material damage & business interruption.
The maximum aggregate loss may vary from company to company.
The premium charged will vary based on the risk occupancy (i.e. industrial/non industrial /residential) and on the sum insured.
Mid-term inclusion of terrorism coverage is not allowed.
Terrorism cover has to be taken only in conjunction with property or engineering covers.
INDIAN MARKET TERRORISM RISK INSURANCE POOL:
The insurance of terrorism risks in the Indian market is undertaken through a pool system. All non-life insurance companies operating in India are members of the Pool. Indian Market Terrorism Risk Insurance Pool (IMTRIP) provides capacity up to the specified limit of liability to these insurers. Beyond that, insurers seek facultative reinsurance support from international market. Entire terrorism risk on Property Insurance policies written by all Companies is re-insured by all Pool members. Capacity offered by Pool is presently INR 10,000 million [about USD 185 million] per location. The pool has now swelled to Rs 4,600 crore.
STANDALONE TERRORISM COVER:
In India Insurance companies provide Terrorism coverage only up to Rs.750 crores at any one location from the Terrorism Pool as per Pool rules and terms. If a client wants coverage for terrorism risks above Rs.750 crores Companies like New India, can arrange the same and issue a Stand Alone Terrorism Coverage policy.
WHICH CORPORATE/GOVERNMENT BUILDINGS ARE COVERED?
Plants owned by nearly all top corporates are covered. Large energy companies such as ONGC have various types of insurance and terrorism insurance. Some of the large infra projects such as Metro projects, ports, airports and flyovers have started taking terror insurance cover. Oddly, however, government buildings don't have any insurance cover.
Even in Mumbai, which has seen several terror attacks, people haven't started taking terror insurance cover for their homes. It makes sense for big residential complexes in metros to take terror cover. Schools, universities and hospitals have been attacked in various countries, and such institutions should consider taking insurance cover in India as well.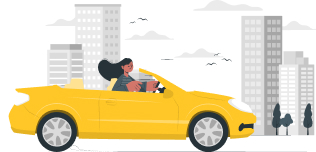 Make your ride reliable, Insure it now! with Shriram General Insurance
Insure Now
You may be interested in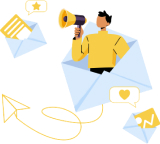 Love our blog posts?
Subscribe to get updates directly to your e-mail inbox
Recent Posts
Categories
Car Insurance
Two Wheeler Insurance
Motor Insurance
Personal Accident Insurance
Commercial Vehicle Insurance
Travel Insurance
Home Insurance