SGI bags Best Motor Insurance Company Award And Best Innovator Award!!
Bravo! A new achievement, Shriram General Insurance bags the "Best Motor Insurance Company Award and the "Best Product Innovator Award of the Year" at the Quantic's BFSI Technology Excellence Awards 2022". Mr. Ashish Goyal & Mr. Aftab Alvi received the award with pride. This is how it is setting up a whole new standard among insurance companies. Shriram General Insurance is a leading insurance company in India providing the best insurance products to the people.
This allows cherishing every moment. This is just another milestone the company has achieved, there are many more to come. They have shown that success comes with hard and smart work. The award received by the company can inspire others in the insurance industry. The company is rejoicing in the happy moment. With this, Shriram General Insurance aims to achieve many more awards and promises to endlessly provide safety to the entire country altogether. Let's share this wow moment with the entire Shriram family.
Shriram General Insurance has also achieved so many awards previously which are ''Best Product Innovation Non-Life Insurance Award 2022'', ''Best Claim Settlement Non-Life Insurance Award 2022'', ''Best General Insurance Company of the year 2019'', Amiable insurer in the Non-Life Insurance 2018''and many more. With more than 2000+ cashless network garages across India and instant online purchase and renewal of insurance policies, Shriram General Insurance has a plan to achieve its goal soon. The global presence – 133 Offices PAN India. Presence in the Philippines as 'SGI Philippines'. The company has already gone international.
You may be interested in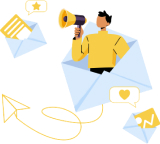 Love our blog posts?
Subscribe to get updates directly to your e-mail inbox
Popular Posts
Related Posts