Products to hit market quicker for corporate customers
Posted on January 05,2023
This is on the back of IRDAI decision to help general insurers to sell products under use-and-file procedures.
Corporate customers will soon get access to products in a time-bound manner and would be able to access several new products in a shorter period of time. This is because Insurance Regulatory and Development Authority of India (IRDAI) has said that commercial products in general insurance will be sold under use-and-file procedures.
Insurers now follow file-and-use guidelines which mean that a product has to be first filed with the regulator with details of how it will be priced, product structure and features. After it is filed, the regulator will review it and then take a view on whether or not to approve it. Clarifications are also sent to the insurer post which approvals are granted.
Use and File is a procedure where the insurer is permitted to market the product without prior noting of IRDAI. The new guidelines will come into force with effect from April 1, 2016.
Insurance sector executives said with the regulator tied-up with formulating new regulations to complement the Insurance Laws (Amendment) Act, the process of granting product approvals had slowed down. "With use-and-file, more number of products can be launched for the commercial sector. However, we as insurers also need to set up a product management team to look into this," said the head of products at mid-size general insurer.
The File and Use Procedures require the products to be necessarily filed with the Authority before these are marketed. In its guidelines on product filing for general insurance companies, IRDAI said that all retail products (including their modifications) shall be filed with the Authority under File and Use procedures.
However, the commercial products offered to commercial customers (such as Micro Small & Medium Enterprises, small shops and establishments, trustees, cooperative societies etc.,) with a policy sum insured up to Rs 5 crore (for package policies fire section Sum Insured) or as prescribed by the Authority from time to time shall be filed under File and Use Procedures.
However, the regulator said that all products under File and Use procedures need thorough scrutiny and recommendations made by the Product Management Committee of the insurer. The insurer, in view of File and Use and Use and File procedures, has to set up a Product Management Committee to review and recommend all the products that are in existence either continues to be offered/withdraw/modify. It also said that all new products proposed to be filed with the Authority.
The deviations, if any, from the underwriting policy has to be brought to the notice of the board for approval by PMC. It added that the deviations should not be undertaken in a routine manner, except in extreme exigencies by recording full facts.
It should necessarily include the high level officials of insurer, who are primarily responsible in product design, from departments like underwriting, marketing, actuary and claims among others. It is suggested to include the following designates in the PMC.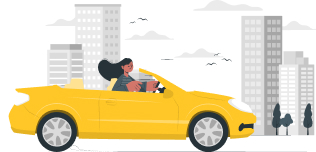 Make your ride reliable, Insure it now! with Shriram General Insurance
Insure Now
You may be interested in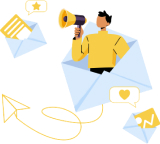 Love our blog posts?
Subscribe to get updates directly to your e-mail inbox
Recent Posts
Categories
Car Insurance
Two Wheeler Insurance
Motor Insurance
Personal Accident Insurance
Commercial Vehicle Insurance
Travel Insurance
Home Insurance