IRDAI makes Motor Insurance more affordable! Now Pay As You Drive
Did you ever think about your car insurance premium? Does the insurance policy really cover the risks associated with your vehicle according to your paid premium? Do you really drive your vehicle that the insurance company charges? No, then why pay the same premium as others?
Thus, IRDAI has regulated with the set of Add-ons that will offer you to Pay How You Drive and Pay As You Drive. The two different add-ons are going to save a lot of money. They are specially planned by the IRDAI after putting the customers in the centre.
Let's understand the two Add-ons: –
Pay How You Drive – A new concept that is framed for the users and the insurance company. With this add-on, the insured can pay their premium as their driving pattern.
Pay As You Drive – The feature will assist you to pay as per you're driving. The more the kilometres the more the insurance premium. But if you are not often to your car, then this will definitely encourage you to make your vehicle safe and secure with Own damage insurance policy. Thus, under this add-on, the insured will get relaxation on their driving capacity.
Floater Policy
Do you have multiple vehicles, with the same segments? All your family members using different vehicles for their work? Then once in a while, you hoped to have one policy for all the cars or bikes? The floater policy will save your time and money at the same time.
Now, the IRDAI has circulated new guidelines to all the insurers to make changes in their policy and add the new feature of Floater Policy. The Floater policy offers multiple cars and two-wheeler insurance under one policy. Hence, now all your vehicles can be insured under one policy.
Conclusively, sooner the insurers would present the new policy wordings to the insured whereby the insured can insure multi cars under one policy with the distance they travel and the pattern of driving. The changes or updates in the policies will make the insured more encouraged and enthusiastic to insure their vehicles from various dangerous perils.
Source: https://www.financialexpress.com/money/insurance/good-news-for-vehicle-owners-now-pay-as-you-drive-how-you-drive/2585248/
You may be interested in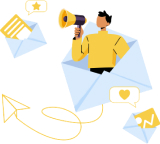 Love our blog posts?
Subscribe to get updates directly to your e-mail inbox
Popular Posts
Related Posts