How to Renew Car Insurance Online?
Posted on January 05,2023
It's a very exciting & cherished moment of everyone's life, when he/she purchases his/her first dream car. After a typical brainstorming & comparison, we finalize our dream car. You need to do few formalities as well payment and finally your dream comes true. When you purchase a new car, all formalities has fulfilled without a single worry like car insurance, road tax and other things as well. You drive your dream car with your loved ones and enjoy the life. We are not able to realize that how time goes on but soon we celebrate the first anniversary of our first dream but with celebration, there are few things which are also important to be done before first anniversary of your dream car like to renew your car insurance online.
At present, according to our life style, we all are too occupied and hardly get time to fulfill the things so everybody search options to fulfill the things online and few are a little bit scared to do things online.
Question arises how to renew car insurance online?
Here at Shriram General Insurance, we will explain every single step to renew your car insurance online. At Present, Shriram General Insurance is leading the general insurance industry and has been awarded "Excellence in Growth Award" for 2 consecutive year (2011 & 2012). We are excellent in claim settlement.
Steps to renew your car insurance online with Shriram General Insurance
First step, please visit the following link https://www.shriramgi.com or to visit website
Now, Click on "Car Insurance" Tab in top menu bar as explained in below image
After that, you will be redirected to following page (Have a look at integrated image) and you have to click on "Get Quote".
Now, you will be landed on "Get Quote" page where you can calculate premium and renew your car insurance policy with hassle free steps, doesn't matter who is previous insurer. Be Insured…Rest assured
Now, click on circle according to your need and you will land on details page where you need to fill the Personal and Vehicle details.
After all these steps, you just need to make payment and your policy is renewed now. You will get the soft copy within 3-4 hours through and hard copy will be at your door step within 7-9 working day.
Isn't too easy & hassle free steps?
Renew your car insurance online with Shriram General Insurance and save up to 60%.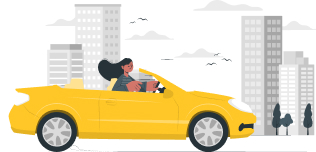 Make your ride reliable, Insure it now! with Shriram General Insurance
Insure Now
You may be interested in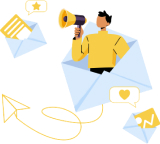 Love our blog posts?
Subscribe to get updates directly to your e-mail inbox
Recent Posts
Categories
Car Insurance
Two Wheeler Insurance
Motor Insurance
Personal Accident Insurance
Commercial Vehicle Insurance
Travel Insurance
Home Insurance