Five Ways Cold Can Damage Your Car
Posted on January 05,2023
Did you know that almost every machine ever created, comes with a range of temperature for its ideal use? There are machines that are designed to work in very high temperatures, and there are specialized machines that can work in even sub-zero temperatures. Your car however isn't either of them! It is meant to be used in normal weather, and can cause all kinds of problems if the temperature fluctuates too much.
A lot of cars can start showing problems during winters then the temperature drops. From visibility issues because of fog, to increase in chances of accidents due to reduced efficiency of security features such as ABS and brakes, winters are a high risk period for car owners. This is why it is absolutely critical that you know how to stay safe!
Battery dying in cold weather
There is a pretty good chance that your battery might die during cold weather. This is why it is important that before winters come, you get your car's battery checked.
The best way to ensure no damage is sustained due to cold weather is by parking your car in a garage and not out in the open.
Fluids solidify when temperature drops
Did you know, the fluids in your car's engine tend to solidify when the temperature drops? This includes fuel, engine oil, and even coolants!
Most first-time car buyers aren't aware of this fact, which ends up being the reason why they face frequent engine failures. If you leave in a part of India that experiences snow, that this is something that you need to protect yourself from!
Low pressure in tyres
With the coming of winter also comes the season of under-inflated tyres. This is because most tyres lose air pressure as a direct result of temperature drop. So, if you don't want to be stranded with a deflated tyre especially in winters, we suggest you check your car's tyres every time the air gets colder.
Spark Plug Reliability Weakens During Winter
There might be some mornings in winters when it may seem like an eternity for your car to start. This is mainly due to a bad spark plug. If you are facing problems starting up your car right now, then that means you have a poor spark plug. And if that's the case, it's only going to get worse in extremely low temperature. The best solution to this problem is you get a replacement for your spark plug.
These are just some of the common problems that you can end up facing when the mercury drops! Winter also brings with it fog which leads to a number of accidents every year! So always follow safety guidelines when out in the winters.
Even if you make the utmost effort to stay safe, you can't be completely sure that everyone else out on the road is trying to do the same. Make the smart move and ensure that your car is protected by insurance, so that you are covered against any accidents and problems when the temperature dips. For some great plans, make sure to check out Shriram General Insurance car insurance.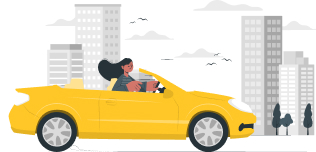 Make your ride reliable, Insure it now! with Shriram General Insurance
Insure Now
You may be interested in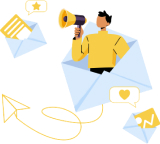 Love our blog posts?
Subscribe to get updates directly to your e-mail inbox
Recent Posts
Categories
Car Insurance
Two Wheeler Insurance
Motor Insurance
Personal Accident Insurance
Commercial Vehicle Insurance
Travel Insurance
Home Insurance