5 Quick Facts to check before you purchase your Online Car Insurance Policy
Posted on January 05,2023
Your Car is a valuable & cherished possession for you. Before buying a car, you did a lot of brainstorming and then picked your dream car.
But, did you do the same while picking up your Car Insurance? Here are the 5 quick facts to check before purchasing online car insurance.
Reputation of the company and its past history: Nowadays the general insurance industry is cluttered with several players with different backgrounds. Many of the companies are newly formed and don't have any past record in financial industry. We'll definitely advise to all to select a company with a stable background. You may also consider the criteria 'is the company running in profits or is it still bleeding in losses'?

Online Quote of the Insurance: We'll always advise all the customers to check the online quotation of your desired car insurance before taking a purchase decision. The Online Quotation will provide you summarised details of the cost you are going to incur against the benefits you desire.

IDV of your Vehicle: Insurance Declared Value of your vehicle provided by the Insurer is a critical factor while choosing insurance covers. We always advise customers to choose appropriate IDV and never compromise for a low IDV because of cost. IDV determines the price of your possessed asset. Do you really want your highly cherished possession to be given lesser value than it deserves? Do you want to receive lesser amount of sum insured if something unfortunate happens to your vehicle?

No Claim Bonus: If you haven't asked for any claim settlement, you are entitled for receiving a 'No Claim Bonus' ( NCB) which is awarded as a discount to your next premium. Please select your NCB carefully before proceeding.

Add-On Covers: Add-on Covers are lucrative extra benefits while choosing your right insurance policy for your cherished vehicle. Add-ons like Nil Depreciation Cover, 100% reimbursement of car value in case of total loss, Reimbursement of Emergency Transport and Hotel accommodations in case of vehicle break are few of the many Add-ons can play an important role while selecting your Car Insurance Policy.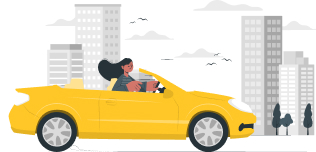 Make your ride reliable, Insure it now! with Shriram General Insurance
Insure Now
You may be interested in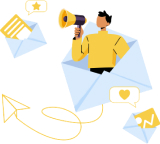 Love our blog posts?
Subscribe to get updates directly to your e-mail inbox
Recent Posts
Categories
Car Insurance
Two Wheeler Insurance
Motor Insurance
Personal Accident Insurance
Commercial Vehicle Insurance
Travel Insurance
Home Insurance