Tips to Reduce Fire Risk for Your Car
Posted on January 05,2023
You must have heard about several incidents of cars catching fire especially when summer is at its peak. There are certain unknown risks that you need to be aware of in your car. This is quite scary when a vehicle or auto catches fire on the road. Well, most of the people feel this is rare that's why there is no need to worry. But reality says you have to be alert and prepared for the situation because it's not going to notify you. A recent incident happened in Delhi in May 2020. A 50-year-old man burnt to death after a car catches fire in the middle of the flyover. The car was carrying a CNG kit as per the report of Times of India. A car contains different types of combustible materials such as flammable fluids i.e. gasoline, oil as well as solid combustible hose. Fuel can leak from cracked fuel lines which can spontaneously burn, mostly in petrol-fuelled cars where sparks are possible in the engine compartment. Fire can be caused by ozone cracking of nitrate rubber. There are some potential ignition sources i.e. electrical devices, hot exhaust systems, and some modern car devices. It is important to be alert about these risks and one should be prepared.
Below are some of the important tips to reduce fire risk for your car in an emergency situation –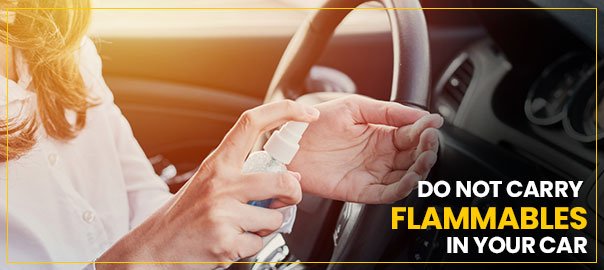 Do not carry flammables in your car: One of the most important and known facts is to avoid carrying flammable liquids in your car if not compulsory. Flammable liquids such as gasoline, explosive, lighter fluid, aerosol can, alcohol etc. Carrying these substances can be too risky for you, therefore always be alert about these things. This thing can bring fault to your car.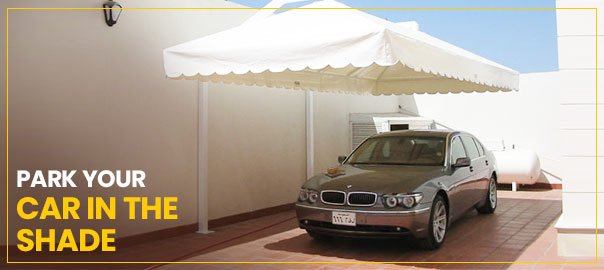 Park your car in the shade: The best and initial thing people must practice is to place or park their car in a particular shade. At home it should be parked in a proper garage area, if somewhere outside search for some appropriate place that provides shade to your car. It will prevent from overheating and reduce the risk of fire.
Car window shades can help: Always remember, if you are stuck in such situations where your car gets overheated try open window shields. It will help reduce the suffocation and chances of combustion. This is how you can make your car secure along with your ownself.
Check if engine overheats: An overheated engine can create problems if you don't know the correct way to handle it. Be very careful while driving your car on bright sunny days as it can overheat your car engine. Well, in that you can immediately shut off AC and open the windows. This practice is an instant survival when in the middle of the road. Though, an overheated engine can make fluids like coolants and oil that rise to a critical level and slowly spill out from the original place. In case, if the liquid drips on hot parts, it can easily start a fire and spread rapidly.
Check for oil or fuel leaks: There are certain incidents that happen to your car may lead to oil or fuel leakage which can be really dangerous. In this condition the ignition level is on peak because if oil leaks it can easily catch fire in no time and when you realise what happened, it's done. If you own a car, it is very important to take care of every side of it. It helps to reduce the risk of fire.
Avoid smoke inside: Smoking anywhere in the world is injurious to health, but as sad reality people are addicted to it for no reason. A single cigarette can be hazardous if you smoke inside the packed car. Try not to smoke in the car or anywhere else. It can show unimaginable results if you won't quit smoking. It not only saves your life, but your family's life too. Get this in your mind and go ahead uninterruptedly.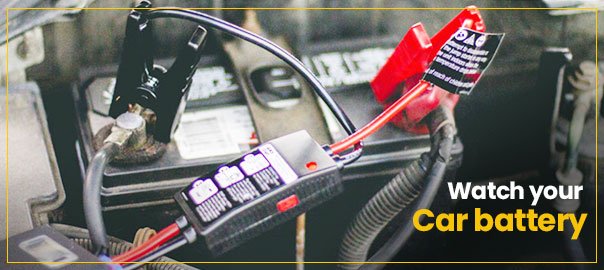 Watch your car battery: As we know that battery of a car is like the soul of it. The battery of your car contains toxic material like sulphuric acid which is corrosive and poisonous. It may cause painful burns and irritation.The extra care required to avoid spillage or splashing as electrolyte present in the battery is corrosive. Keeping these in mind, one should always practice securing the battery of the car to reduce any possible risk of destruction.
Avoid poor Maintenance: You may not be able to connect maintenance with the risk of fire, but somewhere it is actually responsible for the hazard or risk, a poorly maintained can invite. Therefore always keep your car neat and clean from inside and outside both. If you don't take your car for servicing timely or maintain by yourself it can face faulty wiring, leaky seals, broken parts which make it more prone to fire risk.
Avoid reckless driving: In any condition reckless driving will only lead to devastation. Therefore try to stick to the average speed while driving a car. If you drive recklessly and at high speed. The engine might get more heat than normal which may lead to some dysfunctions in the car that may increase the risk of fire.
Have car insurance policy: One of the parts that include car's safety is car insurance policy. Not because it is mandatory in India as per the guidelines of the Motor Vehicle Act, 1988, but it protects the financial support in case of any mishappenings. And, in case of car heating problem or fire risk if you are done with all the process, you can call your insurer for 'RoadSide Assistance' if you have chosen at the time of purchase.
Final Words, taking care of your car every time is as important as taking care of your family members. It can be dangerous and hazardous for you and family if any dysfunctions happen in your car. A single mistake can ruin everything that's why never neglect anything that can harm or increase the risk level of fire. If you find things that can raise the fire risk take immediate action to control this.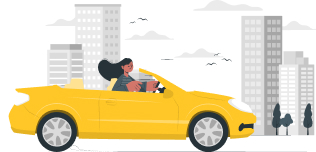 Make your ride reliable, Insure it now! with Shriram General Insurance
Insure Now
You may be interested in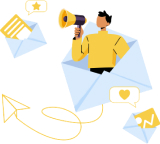 Love our blog posts?
Subscribe to get updates directly to your e-mail inbox
Recent Posts
Categories
Car Insurance
Two Wheeler Insurance
Motor Insurance
Personal Accident Insurance
Commercial Vehicle Insurance
Travel Insurance
Home Insurance