Third-party Insurance Premiums are likely to increase in 2022
It will be a new change for all the general insurance company and challenge for common people or new vehicle buyers. Yes, the price of third party premium may rise in April, 2022 as per the request sent to IRDAI by insurers. Let's see how it's going to be done and how it's going to be implemented. Third party liability is mandatory to protect yourself from any uneven circumstances such as damage to third party person, property or vehicle.
March 2020 came up with the Covid-19 pandemic that hit the entire world. And, still we are in the situation of pandemic. It has put a great impact on insurance companies at the same time. This was the time when companies consider increasing the price of third party insurance premiums. This may be going to happen now in 2022. IRDAI (Insurance and Regulatory Development Authority of India) is asked to raise the price of premium by about 15 to 20 per cent.
And, we all know how important and mandatory third party liability insurance is for every vehicle owner whether car or two wheeler. Without third party liability policy it would be a legal offense in India. You may be liable to pay fine if caught violating the law. You definitely don't want to do that, hence it is important to have third party liability. It protects your vehicle from any third party liability in case of unpleasant event due to your vehicle. The only drawback it has, that it doesn't cover your own vehicle. For that you have to buy another cover i.e. own damage. The best thing is to buy comprehensive insurance cover that gives protection for both own damage and third party liability. And, it is a wise decision to choose.
All the general insurance companies in India are hoping for a positive decision by IRDAI. As per the insurance companies, the current prices are not sustainable for them. At the same time, some companies are facing situations where their solvency has come down below the prescribed limit. The claim has created added pressure on the service providers due to the significant rise in Third-party insurance. In 2018 Supreme Court has made 5 years of two-wheelers insurance and 3 years for cars mandatory.
Third-party liability insurance is the mandatory cover that every vehicle owner must have in India as per the motor vehicle act, 1988. Hence the insurance premium is reviewed annually. And, over the past two years, there's been no increase in the premium prices. As per IRDAI Annual Report, "third party insurance accounts for 25 per cent of the business for non-life insurance companies. This report said that companies collected Rs 40,000 cr in third party insurance premiums during this period". For insurance companies, the hike in premium will bring quite a relief. Although, it can be a burden on common man and heavy on new vehicle buyers. If IRDAI accepts the proposal, the third-party premium may go up in 2022, April 1st. For example, Rs. 3221 is the current annual premium of Maruti Swift 1.3 LXI which may increase to Rs. 3715 to 3865.
The National Highway Traffic Safety Administration (NHTSA) found an 18.4% increase in fatal crashes in the first six months of 2021 compared to the same period in 2020. This was the highest percentage increase the NHTSA had on record. There is a hike in road accidents due to high speed leads to bigger claims these days. According to the premium price hike, the drivers will pay more in 2022 to the insurance companies. All these are due to an increase in driving mileage and riskier driving in case of severity of accidents. Also, in the current market, new vehicles are expensive due to a lack of inventory from supply chain issues and some other shortages.
In final words, after coming across this news of raise in the premium of the third party what would be the impact on the common man and the new vehicle buyers? There are both pros and cons of this which is going to benefit insurance company.
You may be interested in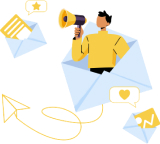 Love our blog posts?
Subscribe to get updates directly to your e-mail inbox
Popular Posts
Related Posts