COMMON MISCONCEPTIONS ABOUT MOTOR INSURANCE
Posted on January 05,2023
There's absolutely no doubt that Motor Insurance is a must for every vehicle owner. It not only protects your vehicle in the event of any damage or disasters, but also protects you from third party liability. Motor insurance works on a "use it or lose it" principle. To avail it, you have to pay a yearly premium. There are lot of myths and misconceptions attached to it. Let us understand them:
DOES VEHICLE INSURANCE COVER ONLY ACCIDENTS?
No. Apart from accidents, motor insurance also covers losses caused by events out of your control. This includes natural calamities like lightning, earthquakes, floods, landslides, etc., as well as man-made disasters like burglary, theft, riots, terrorist activity, damage in transit, etc. including TP liability and your personal accident risk. So don't worry for losses caused by above perils.
IS THERE ANY LOSS OF NCB ON TRANSFER OF VEHICLE?
No. Your No Claim Bonus goes where you go. No Claim Bonus is a sort of reward you get for handling your vehicle well. Happily, however, the NCB is most definitely transferable from one insurance company to another. The only catch is, it needs to be filed within 90 days of the expiry of policy.
IS VEHICLE INSURANCE A CUMBERSOME PROCESS?
Insurance Process is very simple. This involves just filling in some basic details in the proposal form about your vehicle, after which you get an instant quote of the premium. You only need to submit invoice and RC copy for new vehicle and previous policy to renew your insurance.
IS CLAIM PROCESS RIDDLED WITH INCONSISTENCIES?
It has been made easy. You just need to intimate your insurer and fill up a claim form. Once the claim is registered, you will be contacted within 24 hours for survey of the damaged vehicle and document submission. The best part is, however, that you will be assisted at every stage. Once that's done, you can even track its progress online.
DO I NEED TO PAY FROM MY POCKET IN CASE OF ACCIDENT?
Either you don't pay, or you pay and get reimbursed after wards. As long as you visit a networked garage i.e. one that your insurance company has in its purview, your insurer will directly settle the amount with the garage on cashless basis so you do not have to bear the inconvenience. In any other case, you can claim reimbursement from your insurer at a later date.
IS THERE REPLACEMENT OF VEHICLE IN CASE OF LOSS?
The principle of indemnity governs the insurance amount. This means that after you receive your claim, you are reverted to the same financial position that you were in before the damage occurred, but cannot improve upon that position. Depreciation is deducted while calculating the value of your loss.
DOES MY THIRD PARTY POLICY WILL PAY FOR DAMAGES?
No. Third-party insurance covers only your legal liability for the damage caused to a third party – bodily injury, death and damage to third party property – while using your vehicle. This does not pay for repair of damage to your vehicle.
IS THE SCOPE OF MOTOR POLICY WORLDWIDE?
No. The standard motor cover is applicable only in India. However, the geographical area of motor policies may be extended to include Bangladesh, Bhutan, Nepal, Pakistan, Sri Lanka and Maldives for a flat additional premium of Rs 500 per vehicle, irrespective of the class of vehicle.
For own damages, no matter how big your loss is, the maximum that your insurer is liable to pay you is the IDV as specified in the policy. The IDV is the current market value of your vehicle and provided in case of theft or total loss of vehicle subject to deductibles.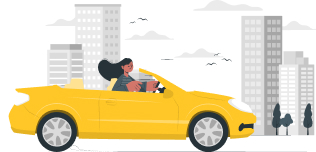 Make your ride reliable, Insure it now! with Shriram General Insurance
Insure Now
You may be interested in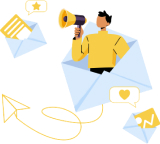 Love our blog posts?
Subscribe to get updates directly to your e-mail inbox
Recent Posts
Categories
Car Insurance
Two Wheeler Insurance
Motor Insurance
Personal Accident Insurance
Commercial Vehicle Insurance
Travel Insurance
Home Insurance