Remote Risk Management: SGICL Initiative to Limit Covid 19
Posted on January 05,2023
Curbing Covid-19 is the biggest concern for the world today. In the practice of the same and in terms of protecting the ongoing business of the insured, the property risk assessment survey is doing its part. As well as to restrict the exposure of insurers to unexpected incidents and face financial losses. Risk management helps in identifying potential risks, problems, and disasters before they happen. Due to this, business owners can easily minimize and cope with the risk impact.
Risk assessment is a part of underwriting which is a methodology used by insurers for assessing and estimating the risk level associated with an insurance policy. At the same time, it helps underwriters to visualize the exposure, recommending clients and intermediaries on various risk reduction measures. However, due to the Covid-19 pandemic conducting risk inspections for insurers is not possible due to restrictions on travel to sites & the safety concerns of the clients as well as engineers.
As per the conversation held with Mr. Ashish Goyal, who serves as the Head of Corporate Broker Business and Risk Management Department of Shriram General Insurance Co., "In response to COVID-19 some clothing manufacturers have started to manufacture masks, alcoholic beverage producers are making hand sanitizer while some domestic appliance manufacturers are making medical devices," "These changes to operations and output bring about new risks.
Remote Risk Inspection allows us to continue to interpret clients' data and assess any potential new risks," Identifying, managing and mitigating these risks is the key and we are proud to be standing alongside with our clients to support them in adapting and innovating in these challenging times. He also shared about how Shriram General Insurance along with its dedicated team is working round the clock to meet the requirements of all their channels partners & clients related to Property Survey/Risk inspection during these covid restrictions.
For the channel partners, a virtual-based property insurance risk inspection service has been launched by SGICL, amid COVID-19 pandemic due to which travel and on-site inspections at factories and warehouses are restricted. In these situations also businesses are adapting to change and the need for safety. This process helps to provide or deliver real-time recognition and exposure. Through virtual inspection, they look at objects and materials at a distance.
The data obtained from calls, web tools and existing reports assist engineers to perform from remote which is done by Virtual Risk Inspection by SGICL. It aware underwriters and channel partners with an up to date view of client's risks. The service is available to clients pan India. Now the remote inspection is possible with virtual technology wherever and whenever. The Virtual Risk Management Inspection prevents the loss of property insurance. Whereas, the advice is based on research and their experience. Past losses are great learning for today's improvement.
With the combination of one or more staff, the virtual inspection is wisely carried out who is familiar with the organization or property. As the process of inspection is quite technical in nature, it needs someone who can easily answer relevant questions followed by the senior management team.
Businesses with higher and efficient risk management processes tend to achieve more sustainable profit over those who do not in the long run. Ultimately the concept of Remote Risk Management acts as the opportunity for collaborative work by demonstrating mutual help and understanding. This is how the reduction of hazard is possible to which organization might get exposed to.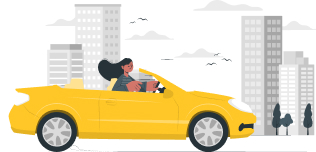 Make your ride reliable, Insure it now! with Shriram General Insurance
Insure Now
You may be interested in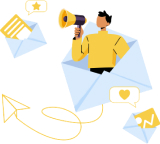 Love our blog posts?
Subscribe to get updates directly to your e-mail inbox
Recent Posts
Categories
Car Insurance
Two Wheeler Insurance
Motor Insurance
Personal Accident Insurance
Commercial Vehicle Insurance
Travel Insurance
Home Insurance