Important Things to Know About COVID-19 Vaccines
Posted on January 05,2023
Going through the Covid19 Pandemic we have come across so many challenges that have affected our physical and mental state. Finally, after months of research, our medical experts came up with an effective vaccine Covishield made by Serum Institute of India, world's largest vaccine manufacturer. As per the new guidelines of the Ministry of Health and Family Welfare, Government of India (MoHFWIndia), individuals of age 45 or above can get the vaccination. "It has been decided that from 1st April, the vaccine will open for everybody above 45 years of age. We request that all eligible should immediately register and get vaccinated," Union Minister Prakash Javadkar said. Therefore, if you are 45 or above, get yourself ready to take Covid-19 vaccine. Take your parents and grandparents to medical clinics or vaccine centers to make them safe from Coronavirus. Also, aware your friends and their family to get vaccinated too.
Following are the steps you should follow in regards to taking the Covid vaccine to cure.
Get registered on Co-Win or Arogya Setu App: CoWin is the newly launched application that provides a platform to the citizen for registration to get scheduled for the vaccine at the nearest vaccination centre. You can even visit CoWin Portal to get registered and then sign-in to the app to stay updated with the vaccine doses alerts. You can also register yourself via Arogya Setu App by filling in your valid mobile number.
You can register by clicking here: Register or SignIn for Vaccination
Get vaccination: After you have registered yourself and your eligible family member, you will get the slot scheduled to get the vaccination. It is important to stay alert with vaccine updates so that you can follow up properly and don't miss any crucial information.
Follow gap between doses: As per the experts' advice, the gap between the two doses has increased from earlier 4-6 weeks to 4-8 weeks now. "In view of emergency scientific evidence, the interval between two doses of a specific COVID-19 vaccine i.e. Covishield has been revisited by the National Technical Advisory Group on Immunization and subsequently by the National Expert Group on Vaccine Administration for Covid-19," the government stated.
Take care of your health after each vaccination: Followed by several vaccination doses it is important to take care of your health and stick with the precautions too to avoid any consequences. The goal of covid-19 vaccination is to contribute possible protection of humans globally, especially those most at risk. By taking strong measures, better diagnostics and treatments will definitely lower the risk of infection. However, scientists worldwide have stimulated the process to promote safe and effective Covid-19 vaccines.
Know the following vaccine side effects –
If you feel the pain at the injection point
Fatigue and tiredness
Muscle pain
Chills or feeling cold
Joint pain
fever
Redness or swelling at the injected area
Nausea
Unwell
Symptoms may vary differently on different individuals, it can be mild or severe depending on the body condition of the person. And, it may last for 1 to 2 days but if someone faces a severe allergic reaction must visit a doctor for a check-up. It would be better to have a pre-examination of your health condition to avoid any negative consequences.
However, focus on every crucial information coming straight from the authentic sources and stay alert with every new update. Yet, maintain all the precautionary safety measures to save yourself from Coronavirus infection.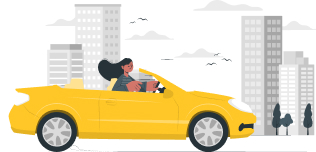 Make your ride reliable, Insure it now! with Shriram General Insurance
Insure Now
You may be interested in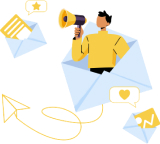 Love our blog posts?
Subscribe to get updates directly to your e-mail inbox
Recent Posts
Categories
Car Insurance
Two Wheeler Insurance
Motor Insurance
Personal Accident Insurance
Commercial Vehicle Insurance
Travel Insurance
Home Insurance